As part of our Styled by You $500 Giveaway with IKEA, Angela and I have been applying simple techniques to reenvision some of our favorite IKEA products. Today, I'm sharing another of my projects.
This BEKVAM stool ($15) from IKEA is made from solid wood and is very sturdy. However, it could definitely use a little personalization.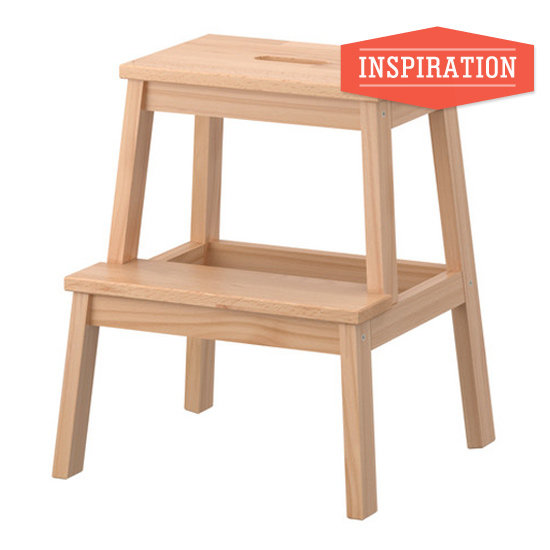 I thought it would be fun to add some glossy color to the stool. See what I did to
refresh the look of this sturdy BEKVAM stool.