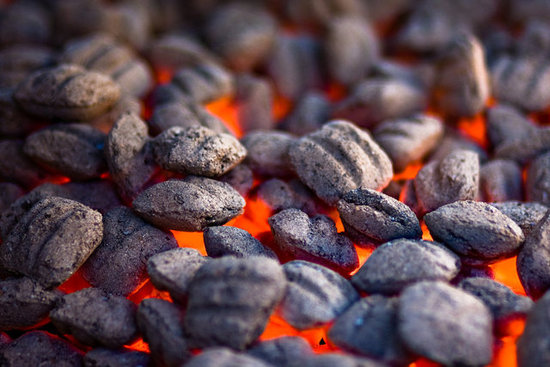 Your Summer grilling soiree was a hit, and all that's left to do is pack away leftovers and dump out your grill full of charcoal ash and spent hickory chips. But before you upend that Weber, take care to dispose of the mess safely (ash can still be hot!) and properly.
To dispose of charcoal and wood ash: Let the ash cool for 48 hours. You can speed up this process by pouring water over the hot charcoal and stirring it very carefully. When the ash has cooled completely, wrap it in aluminum foil and place it in an noncombustible outdoor trash bin.
If you used additive-free lump charcoal: Fertilize your plants! Charcoal ash contains potash, an important nutrient for some plants. It's also a great way to increase the pH of the soil.