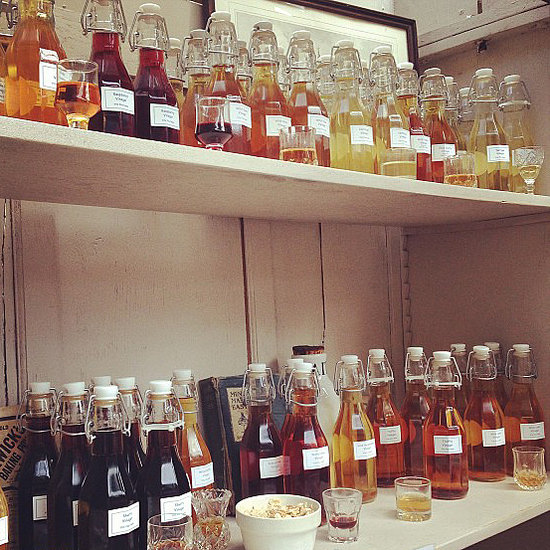 If balsamic is the only variety of vinegar in your pantry, then it's time to expand your horizons. Whether you're looking for a sweet, savory, or tangy taste, you can boost flavor easily with the right vinegar. Not sure where to start? We're breaking down some of the most popular types of vinegar and the best dishes to drizzle them on, so before you grab your standby balsamic, take a look at these must-try vinegars.
Apple cider: Tan, tart, and slightly fruity, apple cider vinegar works best in salad dressings and poultry marinades.
Champagne: Champagne vinegar is made with the grapes used for the sparkling wine with the same name. Light like the bubbly itself and with a hint of vanilla, it's a great addition to fruity salads, poultry marinades, and sweet sauces.
Sherry: Dark in color, sherry vinegar is a fragrant, flavorful pick that's ideal for vinaigrettes, soups, and sauces.
Wine: Red and white wine vinegars are made from different types of wine and vary in flavor accordingly. (Red is a bit more robust and full-bodied, while white is cleaner in flavor.) Splash a bit of red over bitter vegetables like brussels sprouts or cabbage to smooth out the taste, or use it to bring out the fruity flavors in berries and salsa. Choose white vinegar when a dish would benefit from a hint of acidity without changing up the flavor profile dramatically, like when seasoning a dish before serving, or in pickle brines and simple salad dressings.
Keep reading to learn more about different types of vinegar.