You may already know about my obsession with nontraditional headboards. Having a focal point above a bed is essential, and while there are tons of traditional headboards I've flipped for, finding a fresher approach that costs less just feels more thrilling. One of my favorite examples of an inventive headboard that looks more chic than crafty, is from a 2008 Cottage Living spread.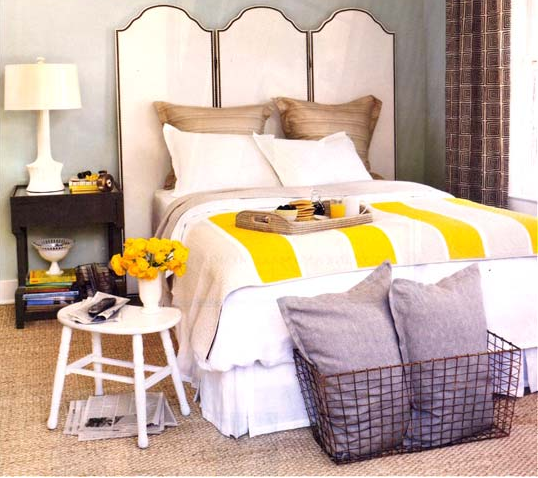 The upholstered nailhead screen has the same polished feel as many headboards I've seen, but the extraordinary height and curvaceous shape add extra visual interest. Still, these types of folding screens are usually just as costly as, if not more expensive than, their headboard counterparts. Luckily though, I've come across a beauty that has all of the details of the featured screen that I love and more! Plus, the price seems too good to be true. Keep reading to
see which folding screen might become my new headboard.