Once it became clear that the January/February issue of Lonny magazine wasn't going to publish, fans of the online magazine dreaded the worst. In the midst of rumored reports that the publication might be folding, Lonny editors blogged about an upcoming announcement and placated readers with a teaser for the upcoming March/April issue. Yesterday, Editor-in-Chief Michelle Adams shared that Lonny magazine will begin publishing monthly beginning with the May issue. The long-anticipated March/April issue will be on schedule to go live on March 10.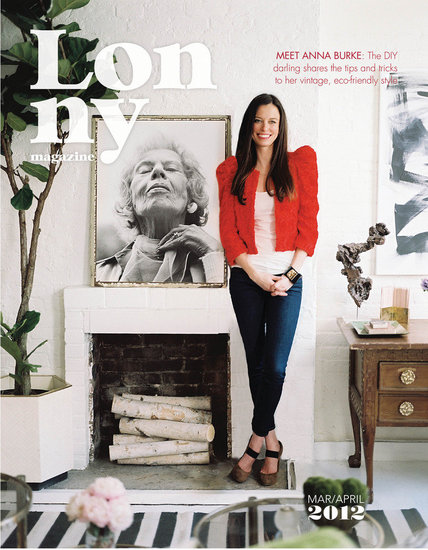 As a pioneer in the realm of online shelter publications, it seems fitting that
Lonny
would be the first to switch to a monthly publishing schedule, but as Adams mentions in her announcement,
Lonny
surely won't be the last. "We admire and embrace our competitors, as they have brought excitement and legitimacy to the industry," says Adams. And surely they have. In the past year alone, we've watched our
favorite budding and newly launched online magazines
become increasingly popular — an exciting accomplishment for cyber journalism and design enthusiasts, indeed. Cheers to
Lonny
!