When April showers aren't prepping May flowers, we can be found in the backyard flexing our green thumbs. Since we're no professionals in the world of gardening, digital resources are a must in learning which plants will thrive in a specific climate and how to produce vegetables worthy of a farmers market. Download one of these five apps this weekend to get your Spring (and Earth Month!) gardening in gear.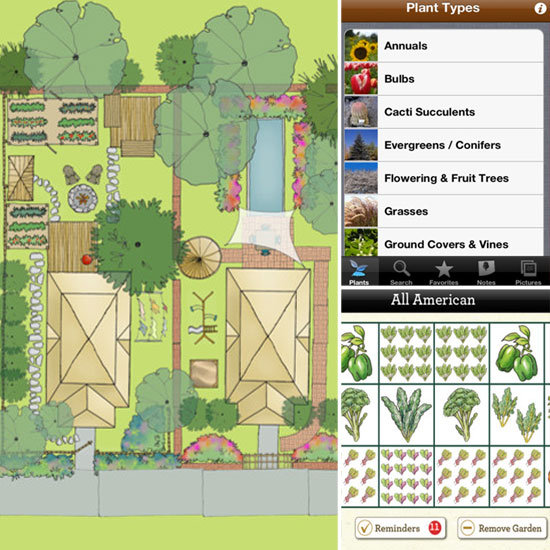 Landscaper's Companion ($6) — Need to know how to grow just about anything under the sun? With facts on over 22,000 plants, this app is your gardening go-to. You won't want to hit the garden store without downloading this.
Home Outside Palette ($2) — Draft a dream backyard to rival those on the pages of the most beautiful gardening magazine. Plot sections of produce, deck space, hammocks, or quiet meditation gardens to turn a drab backyard into a relaxation center. 

See how your garden can grow with three more green apps after the break.