Vogue.com recently toured the Gramercy Park home of model Coco Rocha and her artist husband James Conran. The apartment is luxurious in many ways (custom dream closet, check!), but it's also honest with a rough-around-the-edges look. Rocha's flawless face may be plastered on billboards a mile high in the sky, but her home gives me the feeling that she's still very down-to-earth.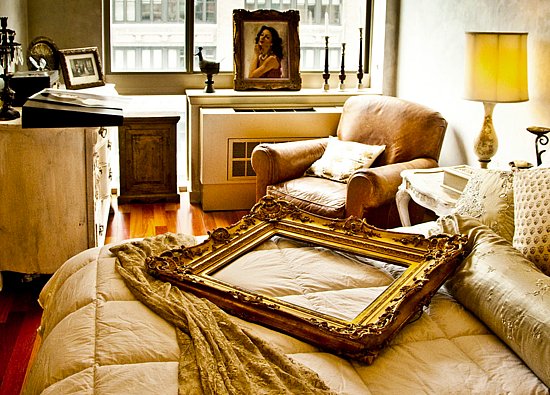 One thing in particular that struck me as quite relatable was when Rocha said, "James is always laughing at me for buying things like very expensive pillows for the bed. He thinks they just end up on the floor." I've had that very conversation with boyfriends in the past, and not always concerning expensive pillows (but I admit, I do fancy myself a frou frou bolster). No matter how expensive, I don't think men understand the concept of a throw pillow. They're decoration. And when we go to sleep, they do wind up on the floor. The rest of the time, they make a bed look like it's supposed to look: made.
Do you agree? Or do you know men who like to pile on the pillows? Sound off below.