While this bedroom has a decidedly masculine vibe, its masculinity is absolutely elegant. From the natural wall treatments to the shaggy rugs, this room is about texture, luxury, and unspoken confidence.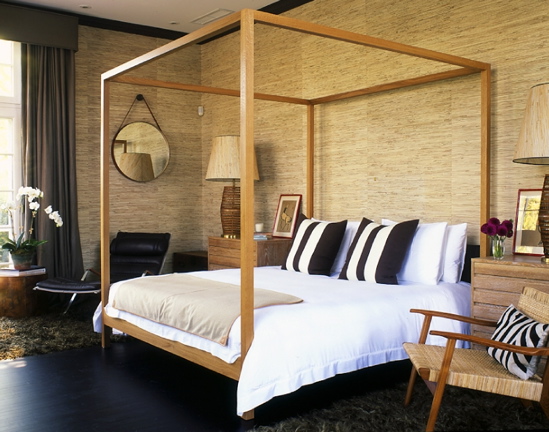 First, establish the mood of the room by papering the walls with
Twenty2 Grasscloth Wallpaper
. This wallpaper gives the entire room a lush, natural look, and establishes the masculine, slightly safari-esque vibe.
I've found everything else you'd possibly need to get the look of this bedroom, which I'll show you when you read more