As part of our Styled by You $500 Giveaway with Ikea, Angela and I have been rethinking and restyling some IKEA products, thinking beyond the flatpack. Today, I'm sharing my first project, which was made from the SKURAR Hanging Planter. ($5).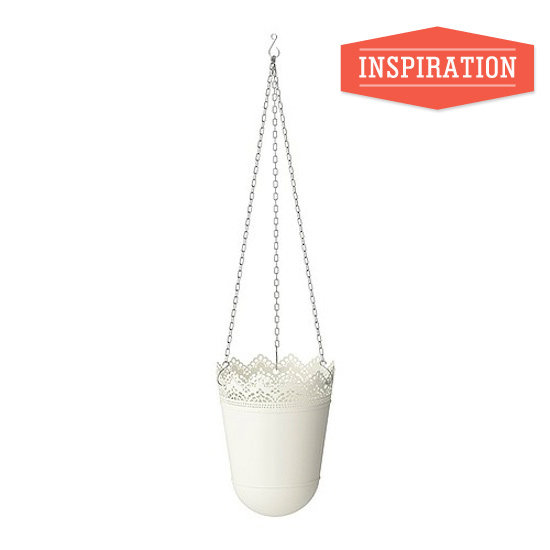 I love this product's design and lacy detailing and have long admired the easy switcheroo that turns this planter into a hanging lamp. At least, it seemed easy when I read about it. But would this project prove to be harder than it looked?
Keep reading to see how my project with the SKURAR Hanging Planter turned out.