Here's a post from OnSugar blog Smorgasbord:
Here is a look at our new home spa! Brace yourself. The before photos are pretty grim . . .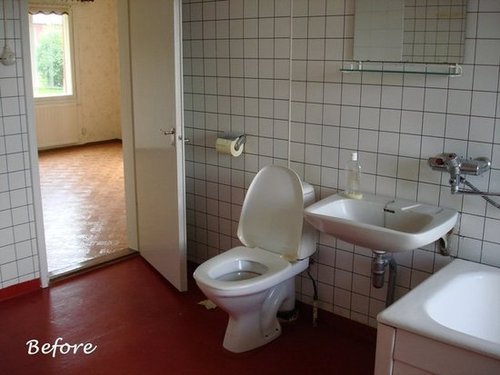 Yes, that is plastic tile you see. Now from the other side . . .
Read more to see the beautifully renovated spa!