Photos of Gallery Walls and Ideas For Hanging Art
Su Casa: GreenDoorGirl's Black and Gold Gallery Wall
Here's a post from CasaSugar Community member greendoorgirl from the Su Casa group: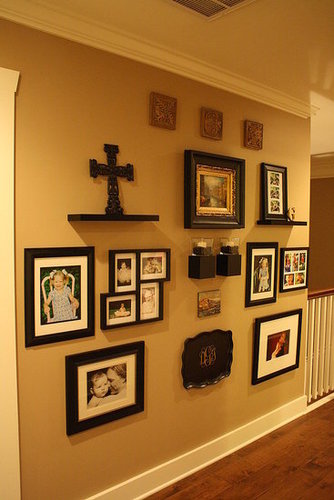 I finally finished the wall around Jan. 2 after living with paper placeholders of the pictures for a few weeks! I am very proud, as I did the entire thing by myself without my husband helping with the drill, etc. I have had it up for a couple of months now and I still smile when I walk by. I like the mix of family photos and objects, and I also like the symmetry of the two sides without being exact clones of each other.
Have you been doing any decorating lately? Be sure to share photos in the Su Casa group!