Mom's Thanksgiving Table
Mom's Thanksgiving Table
Lovely Little Vignettes member RockitChic recently posted photos of her family's Thanksgiving celebration. See how her mother achieved this beautiful look!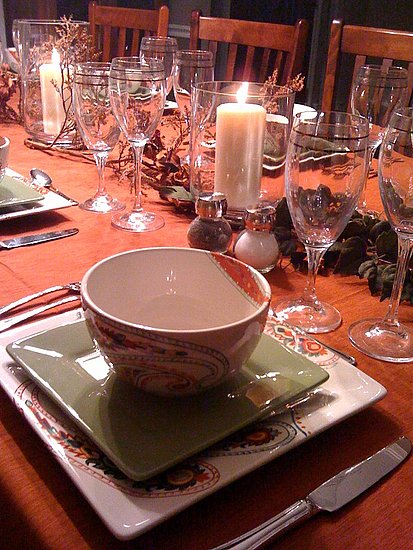 This was the table setting my mother created for Thanksgiving. Typically there's not enough room for my family to sit around one table, as there are too many people when the extended family is included. However, this year Thanksgiving was scaled down. It was spent with only my immediate family and my boyfriend's family who were visiting from out of state. I have to say, my mom did a terrific job hosting and created a beautiful setting.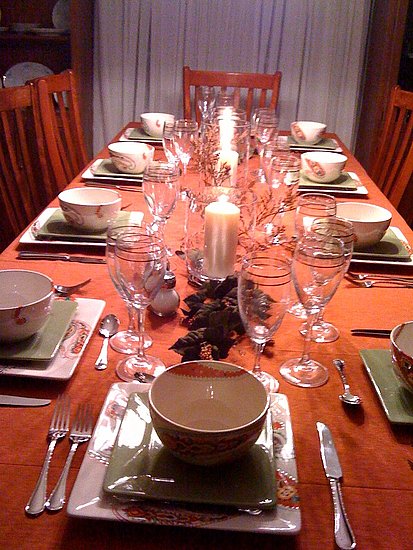 Join Lovely Little Vignettes to share your own holiday-related or decorating photos!