On the Market: Gisele Bündchen Relists in the Village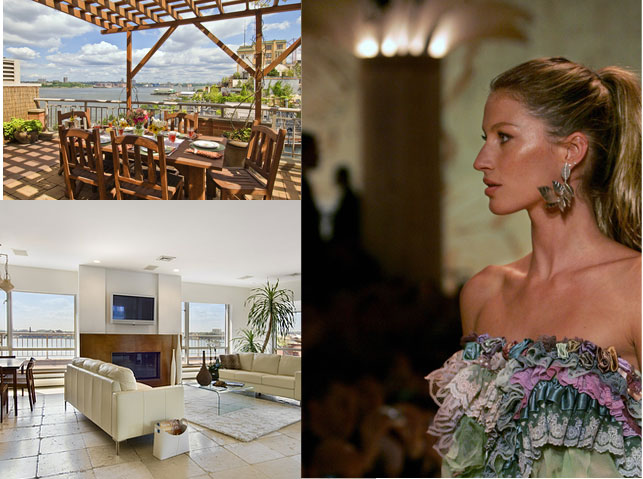 1
On the Market: Gisele Bündchen Relists in the Village
As I've mentioned before, the soft real-estate market seems to be affecting nearly everyone, even the wildly wealthy and the fabulously famous. Tom Brady unloaded his manse for a loss in February, and his girlfriend Gisele Bündchen seems to be following his lead. She has again dropped the price on her West Village apartment, according to the Wall Street Journal.

The two-bedroom, two-and-a-half bath condo was originally listed in September for $10.9 million, and was reduced in price several times, and then removed from the market in the Spring. It's now relisted for $5.9 million, a little over half of the originally asking price.
To see some pictures of Gisele's apartment, read more.
The apartment definitely has killer views, and its spacious 1,700 square feet is divided over three floors, which are connected by a spiral staircase. Other amenities include a gorgeous wraparound terrace, perfect for Summer entertaining, a roof deck with Jacuzzi, and a pergola and professional-grade barbecue. While it seems as if Bündchen may lose some cash on this sale (if and when it ever happens), it's important to keep in mind that the supermodel paid less than $3 million for the pad six years ago. I'm not sure if she's put many upgrades into the space, but given her schedule, it's understandable if she doesn't have room for home improvements.
Latest