What better way to while away a sunny Summer day than on a sailboat? In this photo, the French schooner Etoile is a picture-perfect example of that very concept. While I didn't live on the Atlantic growing up, I loved taking our small sailboat onto the choppy waves of Lake Superior during the dog days of July and August. But if you can't hop a boat and sail away into the sunset, you can at least get the look of it at home.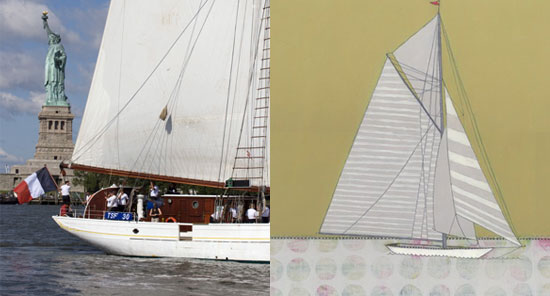 Start with Jennifer Davis's graphite and acyrlic painting
Smooth Water
($450). But don't stop there! I have plenty of other great Summer sailing-inspired finds when you read more.