Inspired: Richard Avedon's MoMA Exhibit
Inspired: Richard Avedon's MoMA Exhibit
From now through the end of November, the San Francisco MoMA is featuring nearly 60 years of photography from American photographer and legend Richard Avedon. Avedon, who studied photography under Alexey Brodovitch at the New School For Social Research, rejected stiff portraiture for motion and emotion in his photographs. While I have yet to make it to the exhibit, I'm excited to spend hours poring over Avedon's photos.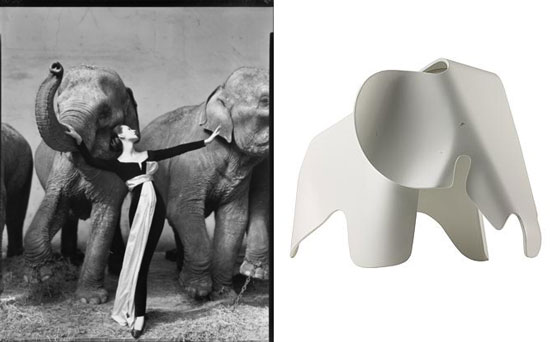 This image, "Dovima With Elephants," is perhaps his most famous fashion photo. Before his death, Avedon
commented
, "The sash isn't right . . . It should have echoed the outside leg of the elephant to Dovima's right." No matter how "imperfect" Avedon deemed this photo to be, it has captivated decades of fashionistas, photographers, and pachyderm lovers. Inspired, I decided to round up a few elephants as well. My first pick was the
Eames elephant
($295), which seemed only proper — one icon deserves another! To see my parade of pachyderms, read more.