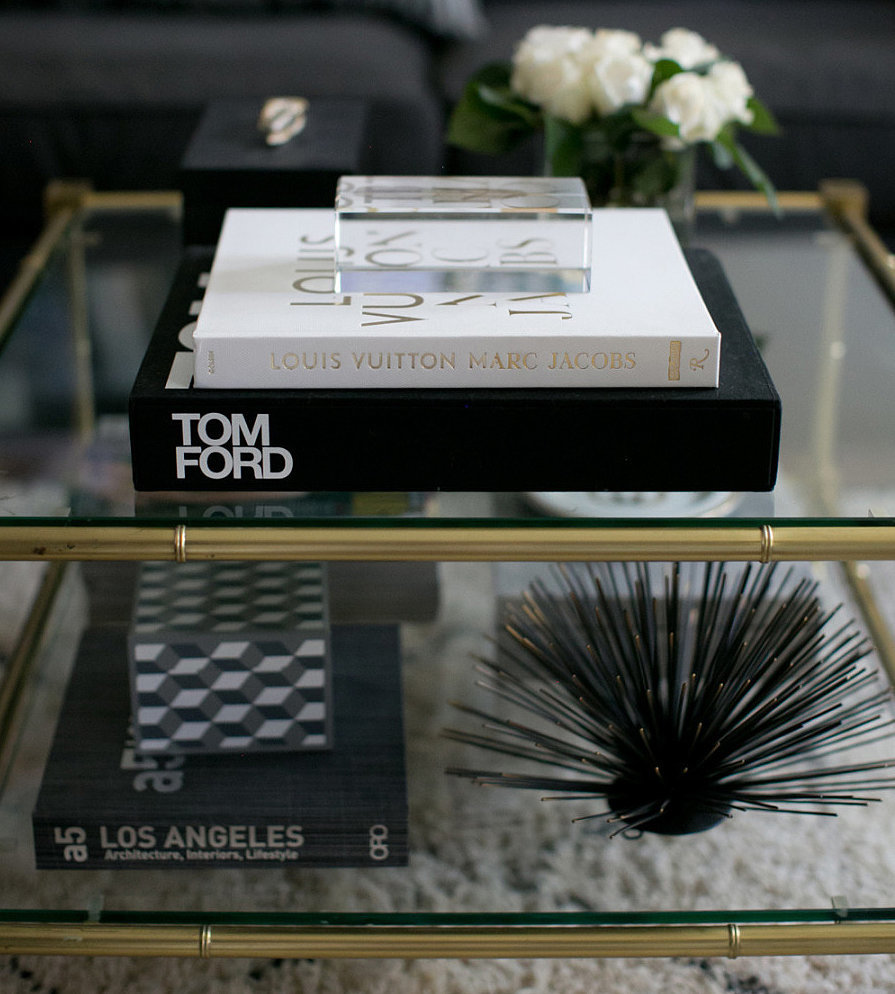 Admit it, you've been wanting that Pinterest-esque coffee table for some time now. We'll let you in on a little secret: it's rather simple, and all it takes are a few key pieces and accents that lend a personal touch. Use this layout as your step-by-step guide or as inspiration to curate the items you already own. Here's how: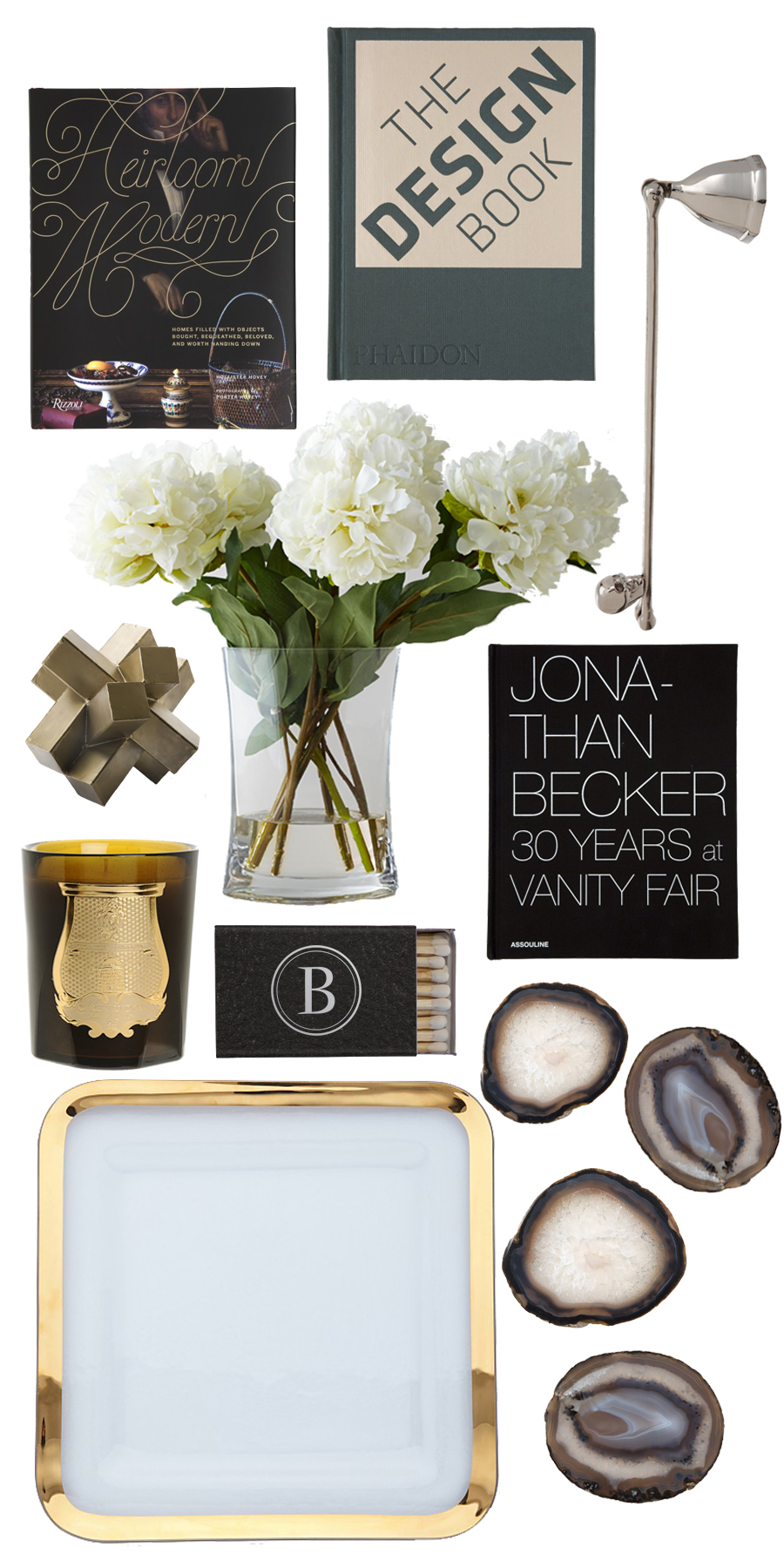 First things first, begin with a base. Start the "layering" process with this gold-rimmed tray [1] ($189) or one similar. Then, style it with small accessories like a brass accent [2] ($175) and a scented candle [3] ($85).
Give your guests something to talk about! Coffee-table books that reflect your passions are a great place to start. The covers and content from books like The Design Book [4] ($20), Heirloom Modern [5] ($32, originally $50), and Jonathan Becker 30 Years at Vanity Fair [6] ($95, originally $150) have stunning images that turn a good read into actual decor.
Add functional accents, too! Agate coasters [7] ($20) will protect your table, while an initialed matchbox [8] (prices vary) and a candle snuffer [9] ($40) lend a sophisticated touch.
Lastly, complete the look with a bouquet of flowers. This arrangement [10] ($250) is stunning, but you can keep it simple by grabbing an inexpensive bunch for around $7 from your local grocer or farmers market and adding them to your favorite vase.
Photo by Bryce Covey Photography [11] via Style Me Pretty [12]