How-To: A Trompe L'œil Headboard
How-To: A Trompe L'œil Headboard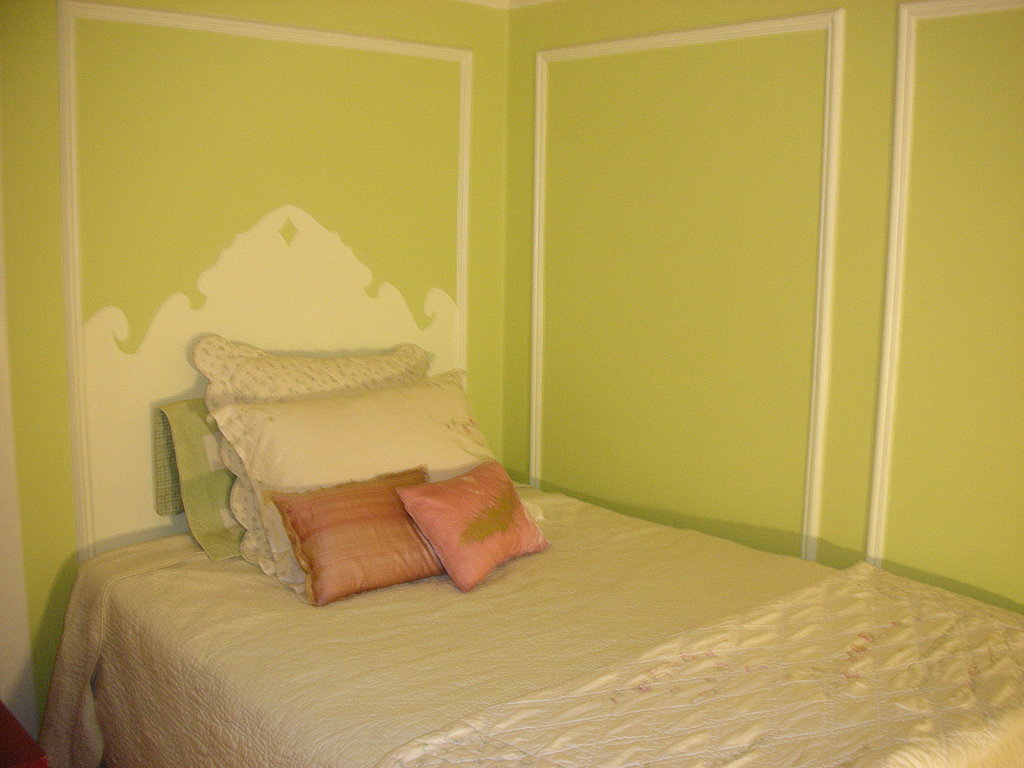 1
How-To: A Trompe L'œil Headboard
A headboard can create a stately focal point for even the most meager of spaces, and just because your mattress sits on the simple bed frame that came with it doesn't mean your bed should be ignored. Whether you can't afford to buy a headboard or simply want to try something unique, you can paint a trompe l'œil headboard to achieve the same, if not more interesting, results! Inspired by the Brocade Home Open Carved Headboard, which is an all-time favorite of mine, I decided to transform one wall into this Rococo style headboard, with just a small can of paint and a Sunday afternoon. To learn how to take on this project yourself, and to see photos of the steps, read more.
Measure the width of your space where your headboard will go.
Unfold a large paper bag, and cut it to half of that width.
Draw one-half of your headboard design onto the bag, and cut out the shape.
Tape the bag onto the wall above your bed.
Trace the outline of the shape with a bit of chalk.
Then, flip the bag over horizontally and tape it onto the other half of the wall.
Trace the outline of the shape again with chalk.
Paint in your "headboard" with two coats of your paint color of choice. Sleep tight!
Latest