Housewarming Party Etiquette and Tips
Assisted Living: Housewarming Party Etiquette
PartySugar recently came to me with a very good — and common — question: how soon should a housewarming party be after one moves in?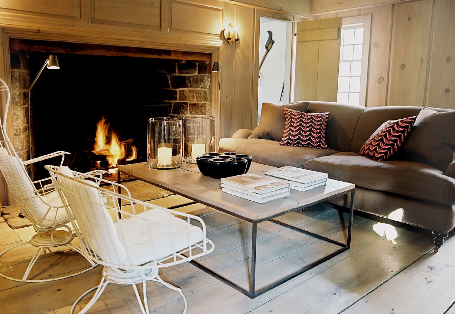 Here's the thing: I want to host one for my half birthday which is on March 16. It will be about a month after I moved. But my apartment will be far from finished, especially in terms of artwork and decorations because I plan on doing a lot of it myself. Since it's a work in progress, I can't imagine it being done until perhaps this Summer. But by that point, everyone will have seen my house and it won't necessarily be a housewarming. Is it OK to host a party when my house isn't completed? I'd love to hear your thoughts!
Want to hear my thoughts on the subject and a few hosting tips?
It's definitely OK to host a housewarming party before your decorating is complete! Decorating can take months  — even years — and it usually does, so our homes simply wouldn't be new anymore if we waited. There's a certain charm to seeing a home punctuated with moving boxes and things out of place, and seeing your home in such a transitory state will give your guests the feeling that they're special — and they are!
Here are a few tips for hosting your housewarming party:
Unpack as much as possible. Your belongings don't need to be completely neatly put away, but your boxes should at least be in the appropriate rooms.
Furthermore, since your guests will most likely be lingering in your living room and kitchen, don't let anything interrupt the traffic flow in those rooms.
Housewarmings are generally casual events, so you can send your invitations anywhere from three days to three weeks in advance.
If it's Winter, or raining, make sure you've unpacked hangers in a cleared-out closet for your guests' coats.
Since you'll likely be overwhelmed with the move, don't worry about using your finest china, dishes, or serving ware. Feel free to go with cute plastic plates and pretty paper cocktail napkins!
Keep one table clear to store and display your guests' gifts as they arrive.
If a guest brings a bottle of wine, unless you know the value of the vino, set it aside to be used on another day. Some might be offended that you're pouring a pricey Pinot so freely.
Guests will love to hear your plans for your new place, so give them the full tour! Feel free to tell them what you're envisioning or what renovation projects you're planning. You might end up coming away with a great contractor or painter recommendation!
Does anyone else have tips for hosting a housewarming party? Please share them below! Have a question of your own? Be sure to post your queries in our Assisted Living group!