Home Away From Home: Hôtel Duc du St. Simon
You can stay in a modern, white-walled, Kartell'd hotel in any city in the world. But if Paris is your getaway, why not surround yourself with quintessential French style? Hôtel Duc du St. Simon, a favorite of Domino founding editor Deborah Needleman, is a quaint, sophisticated home away from home where understated elegance rules the roost.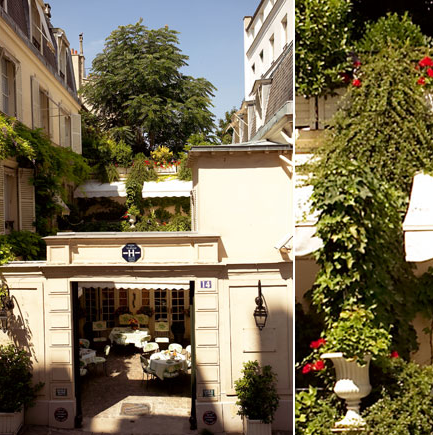 Guest rooms are bathed in romantic florals, jacquards, and toiles, and filled with fine antiques and original art. So even if a trip to Dordogne isn't on your itinerary, you can still experience the French-country style. Overall, the space is cozy and homey, almost like you're visiting a chic grand-mère of a friend a train ride away. In reality, it's located in the fashionable St. Germain-des-Prés district, just a few blocks from La Seine river and an extensive collection of Impressionist art in the Musée d'Orsay, so there's much to see and explore nearby. And after a long day of sightseeing and eating crêpes, you can kick back in the hotel's stone-walled lounge, gaze at antique artwork and mirrors in ornate gold frames, and sip on un kir. Rates start at $356 per night. See photos when you read more.