If you love the thrill of a good flea market hunt, chances are you're also a fan of HGTV's Flea Market Flip (season two premieres tonight at 9pm/8c!). Equipped with $500 cash and a discerning eye, the Flea Market Flip teams search to find treasures that can be bought, fixed, and flipped for a higher sum – and the competition is fierce!
To celebrate the show's premiere and the arrival of flea market season, we called on one of our favorite flea market connoisseurs, Sandra Michaan. As coproducer of the Alameda Point Antiques and Vintage Fashion Faires, and VP of Antiques by the Bay and Michaan's Auctions, Sandra Michaan knows a thing or two about scoring big at flea markets. She insists it's the best way to find quality products at affordable prices and believes that one of the most valuable pre-antiquing tips is to know what to look for.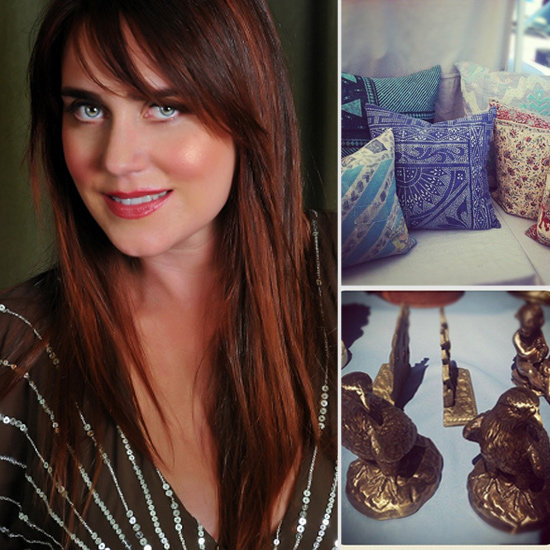 Vintage Mirrors
"There's a plethora of vintage mirrors for amazing prices at flea markets. I have found several for my home at the Alameda Point Antiques Faire, all under $100, including a floor-length French Revival style with original white paint and a mirrored shelf/ shadow box. Even smaller mirrors can make a big impact when clustered together."
Decorative Lighting
"I always keep an eye out for decorative lighting options, which can cost a pretty penny at a lighting store. Crystal droplet pendants can be bought loose and can be added for a dash of flare to a plain fixture. These droplets can be painted as a DIY option and would modernize a lighting piece. Paint them black or a neon color for a cool effect. Don't worry about missing or damaged shades — they can be easily updated with a modern shade for a new look."
Keep reading to see the other vintage finds Sandra always keeps an eye out for