Guess the Celebrities Featured in Architectural Digest!
After seeing Jennifer Aniston on the cover of the March issue of Architectural Digest, I got to thinking about how many intriguing tours of celebrity homes the magazine has given us over the years. I still return to some of my favorites from 10 or 15 years ago; it's eye-opening to see how the other side lives. Are you an Architectural Digest reader? Let's see how well you remember some of the celeb homes they've featured.
1 of 8
The actress and singer shown here reading in her home is one of the greatest stars of all time, but throughout it all she kept this modest, one-room apartment at the Beverly Carlton Hotel in Beverly Hills. "I'm not interested in money," she once said. "I just want to be wonderful." Do you know who she is?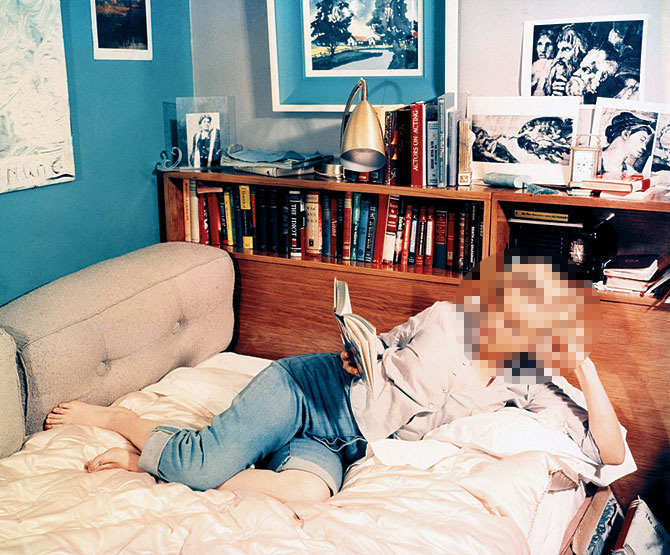 Audrey Hepburn
Bette Davis
Grace Kelly
Marilyn Monroe
Elizabeth Taylor
2 of 8
The celeb shown here is the highest paid reality TV host to date. I'm sure he makes a great host for the guests who visit his Mediterranean-style Hollywood Hills villa, too. Do you know who he is?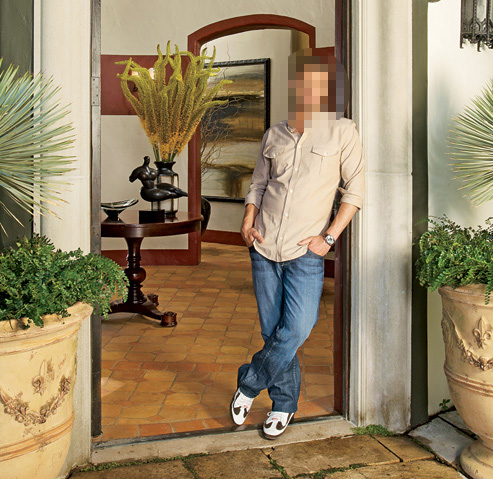 Jeff Foxworthy
Gordon Ramsay
Howie Mandel
Jeff Probst
Ryan Seacrest
3 of 8
The actress and model shown here in her Spanish-style Los Angeles home got her start starring in a TV sitcom, but lately she's acted in shows like Sex and the City and Boston Legal. Do you know who she is?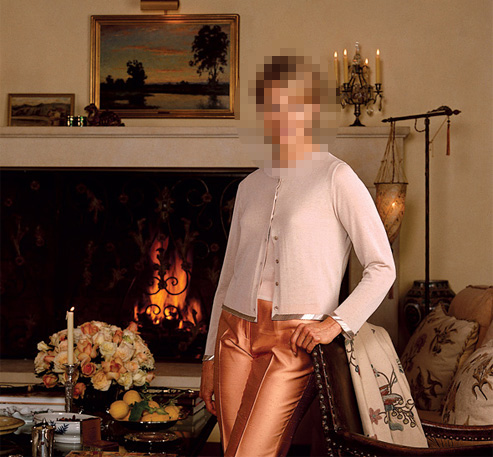 Kim Cattrall
Candice Bergen
Betty White
Candace Bushnell
Faith Ford
4 of 8
An actor couple lives in this mid-century home in Florida. The man of the house has such a love for aviation, he has a shelter for his plane and a runway on his property! Do you know who they are?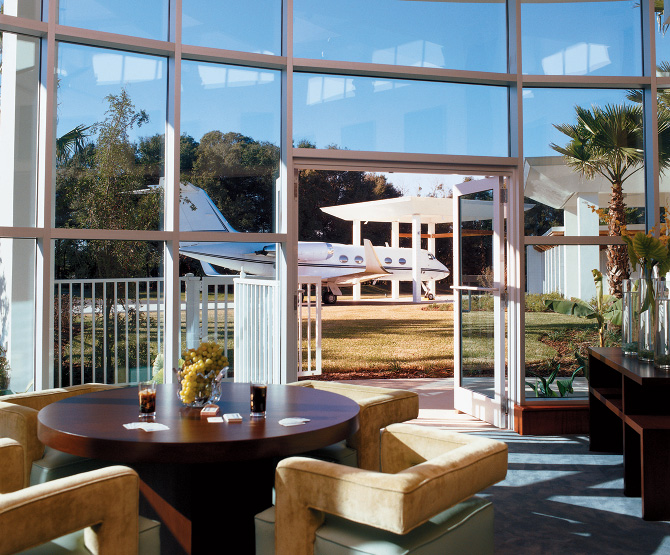 Susan Sarandon and Tim Robbins
Joanne Woodward and Paul Newman
Kelly Preston and John Travolta
Angelina Jolie and Brad Pitt
Annette Bening and Warren Beatty
5 of 8
Another actor couple lives in this Beverly Hills bungalow. They actually had to put an addition on the house to make room for the lady of the house's children from her first marriage. I recently featured a little peek into their home on Casa from a photo she posted on Twitter with an Arne Jacobsen Egg Chair in the background. Do you know who they are?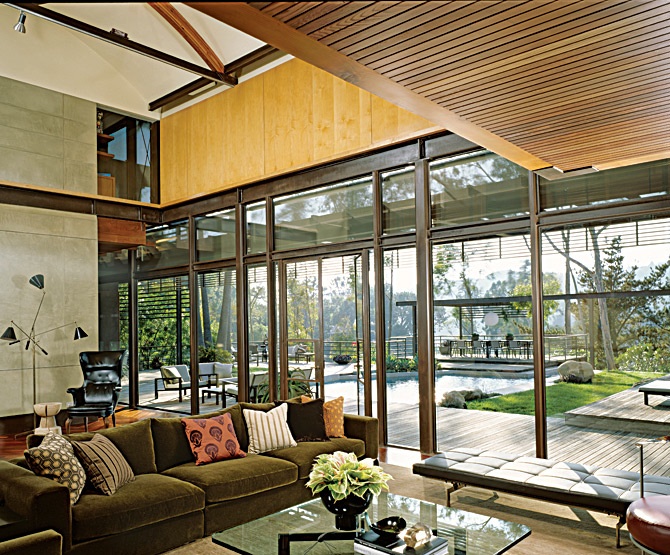 Angelina Jolie and Brad Pitt
Sarah Michelle Gellar and Freddie Prinze, Jr.
Demi Moore and Ashton Kutcher
Goldie Hawn and Kurt Russell
Kyra Sedgwick and Kevin Bacon
6 of 8
This was the master bedroom of a legendary performer at his Palm Springs compound — surprisingly not in "New York, New York." Do you know who lived here?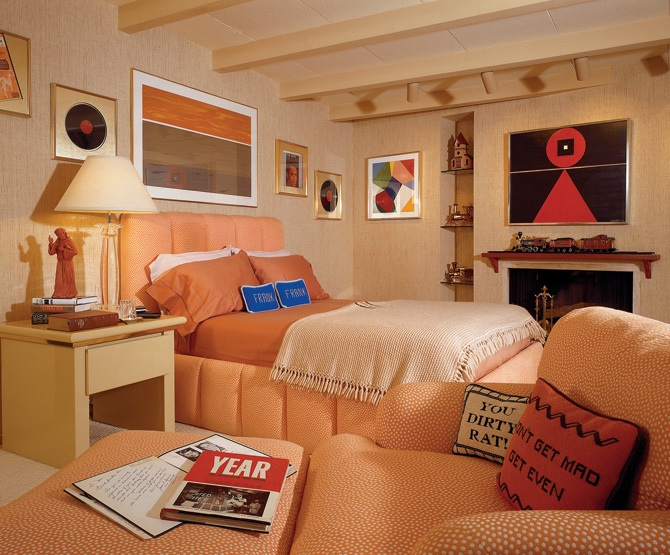 Elvis Presley
Frank Sinatra
Tom Jones
Nat King Cole
Bing Crosby
7 of 8
This opulent living room is home to an actor, screenwriter, and former boxer whose wardrobe is equally over-the-top. Do you know who he is?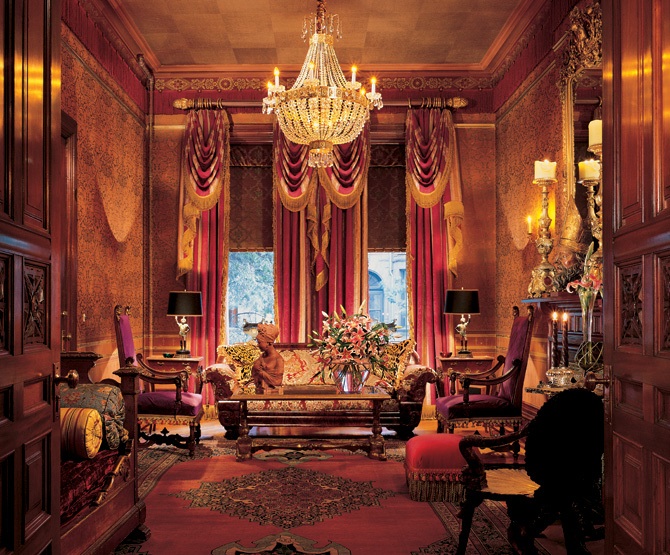 Mike Tyson
Bill Goldberg
Ray Winstone
Mickey Rourke
Jack Doyle
8 of 8
This mid-century home in Pacific Palisades belonged to an actor and politician who was also a television host. Do you know who lived here?
Clint Eastwood
Jerry Springer
Ronald Reagan
Al Franken
Jesse Ventura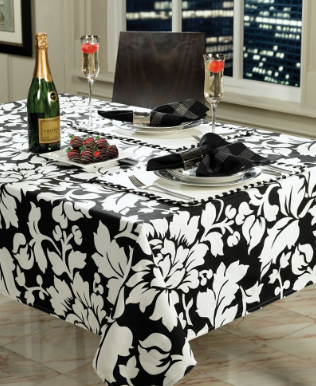 next slidequiz
Guess Which Fashion Designer Designed This Décor?