Desire/Acquire: Dessouschic Console Table by Noé Duchaufour Lawrence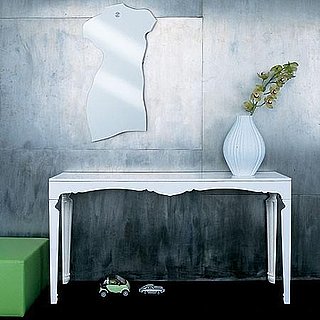 I'm absolutely in love with the shape of the Dessouschic Console Table ($11,334) by Noé Duchaufour Lawrence, and you also know how much I love white furniture. But unfortunately it is hilariously out of my price range. Lucky for me, there's a much, much, much more affordable alternative. And it's equally chic. Want to see it? Then read more.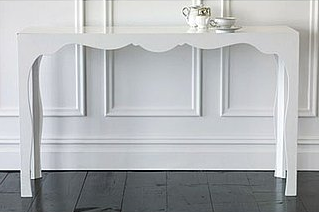 The Brocade Home Silhouette Console Table ($499) has a very similar shape, with slightly less detail, and comes in the same glossy white finish. For a table that's only used as a landing strip or a decorative piece, it definitely fits the bill.