Designer Spotlight: Bjørn Wiinblad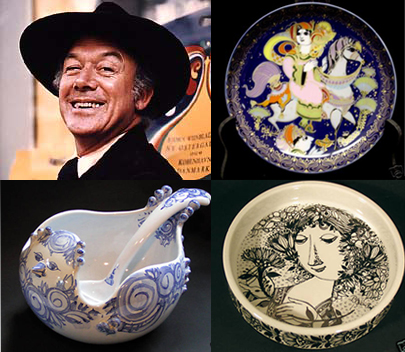 1
Designer Spotlight: Bjørn Wiinblad

If you're wondering where Jonathan Adler got his inspiration for his Utopia series, or where Tord Boontje got his taste for saturated colors and fanciful flora, look no further than Danish artist and designer Bjørn Wiinblad. This midcentury ceramic artist set up his own studio in 1952, and continued to reproduce his designs through the 1990s.
Much of his work is inspired by the fairy tales of fellow Dane Hans Christian Andersen, who wrote such well-known stories as The Little Mermaid and The Princess and the Pea. Starting in the 1950s, he produced silver, glass, furniture, and ceramic designs for Rosenthal Porzellan AG, and also designed posters, costume and stage designs, tapestries, and textiles for hotels and restaurants across the world. His work is particularly popular in Japan.
To see more images of his work, and to find out whether or not his work is a good investment, read more.
The good news for you? His work is still undervalued, which means that you can snap up some of his finds at reasonable prices (unlike some other midcentury designers' works), and the value is predicted to continue rising. You can find some of his designs on eBay and from other antique dealers, as well as at Unica Home. I love the childlike joy that's evident in his designs, as well as his unique illustrations of people. Are you a fan, or are these a little too fanciful for you?
Latest