We've seen our fair share of over-the-top living rooms — throwback to DiCaprio's penthouse [1] anyone? — but a celebrity house that we can actually picture living in is what really inspires us! Rounding up a few of our favorites, here are the living rooms of top names like Reese Witherspoon [2], Rachel Bilson [3], and Selena Gomez [4]. While these rooms aren't short of a decorator's touch, they do have a lived-in vibe that can easily be adapted. See why we love these rooms so much, and consider some of their standout elements for your home.
Source: Elle Decor [5], Getty [6], Domaine Home [7]
Anne Hathaway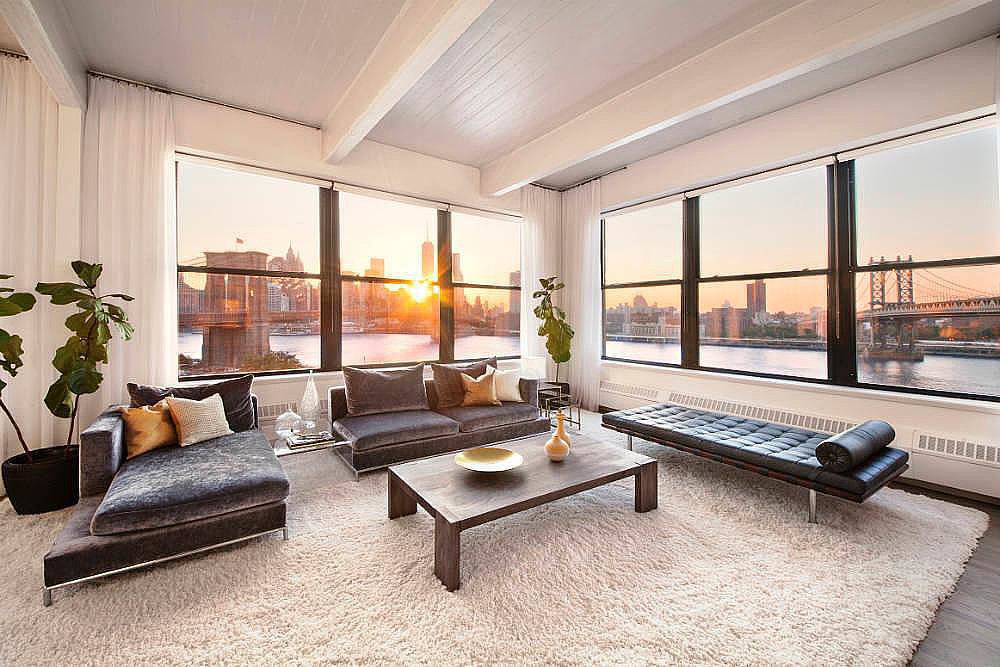 Hathaway's Brooklyn, NY loft [8] is filled with simplistic furniture that add an element of sophistication while still remaining decidedly laid-back.
Source: CityRealty [9]
Miley Cyrus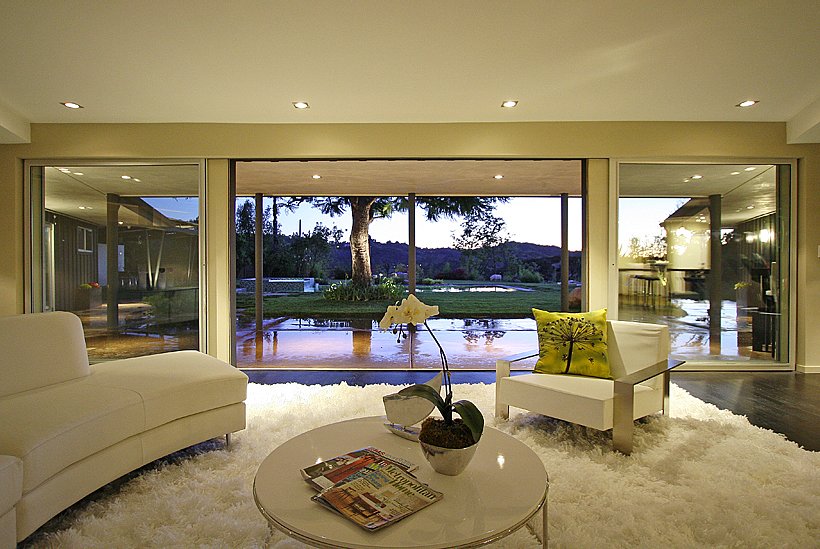 While our house doesn't have epic floor-to-ceiling windows like Miley, copying the neon accents in Cyrus' midcentury-modern home [10] means that we too can have a room that can't be tamed.
Source: Zillow [11]
Heidi Klum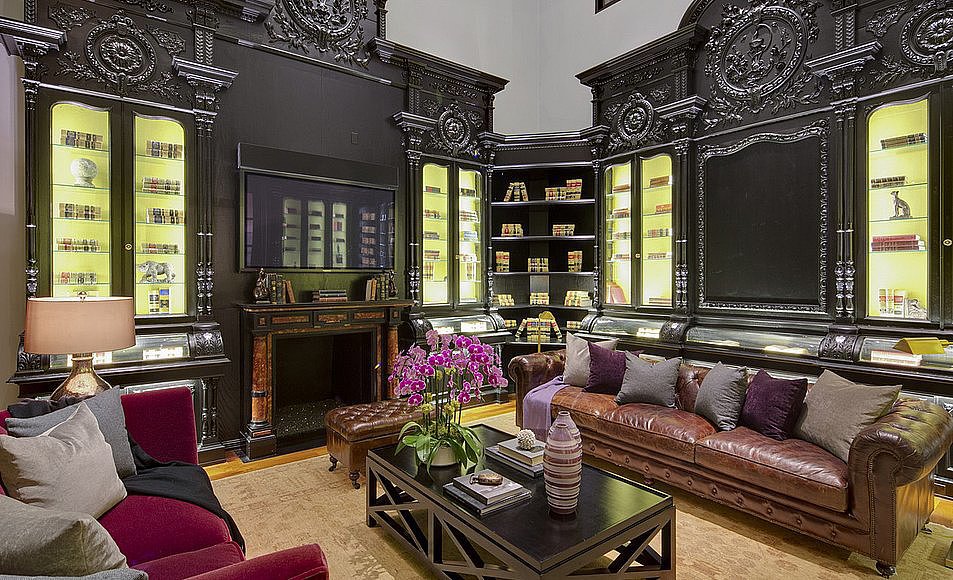 Yes, this European-inspired living room looks super over-the-top, but there are plenty of details you can copy from Klum's Los Angeles mansion [12]. Start with shelves that offer a pop of color; they'll add depth to your living room.
Source: Lynn Teschner [13]
Amber Valletta
Amber Valetta's cozy yet contemporary Santa Monica home [14] is the epitome of eco living. Complete with undyed linens, natural fibers, and a blue textural wall covering, her living room is one to love.
Source: Dean Kaufman for InStyle [15]
Sophia Bush
One look at Sophia Bush's cozy, eclectic living room [16], and you instantly know it's a diva-free zone. Between the piles of kilim pillows and the marquee light, this space is bursting with easy-to-try decorating ideas!
Photo by Justin Coit [17] via Domaine Home [18]
Sarah Michelle Gellar
With its large windows, cream and aqua color palette, and fireplace, it's no doubt that this elegant living room was a selling point when Sarah Michelle Gellar and Freddie Prinze Jr. listed their LA home [19].
Source: Domaine Home [20]
Pamela Anderson
With contemporary details, a breezy floor plan, and minimalist decor, it's hard to believe that this Malibu living room [21] is actually that of Pamela Anderson. The highlight is the woodwork that seamlessly continues into the backyard to create an open flow.
Source: Chris Cortazzo [22]
Selena Gomez
There's not much to hate about Selena Gomez's former Tarzana home in Los Angeles [23]. Modern yet classic, the subtle, gray palette showcases the coffered ceilings perfectly.
Source: The Agency [24]
Cecily Strong
After a little makeover, Cecily Strong's NYC apartment [25] is filled with personality and style. Between the blue sofa and leather chair, the eclectic living space has plenty of seating for guests.
Source: West Elm [26]
Rachel Bilson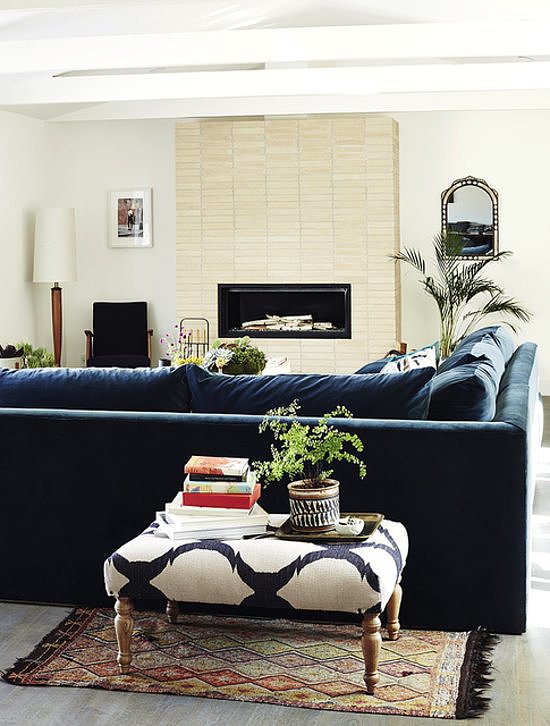 Rachel Bilson's home [27] is just what you'd expect . . . cool. With her contemporary, ranch-style pad in the LA hills, it's the living room that seamlessly combines Rachel's girlie, bohemian aesthetic with the sleekness of understated design.
Photos by Douglas Friedman for Lonny Magazine [28]
Reese Witherspoon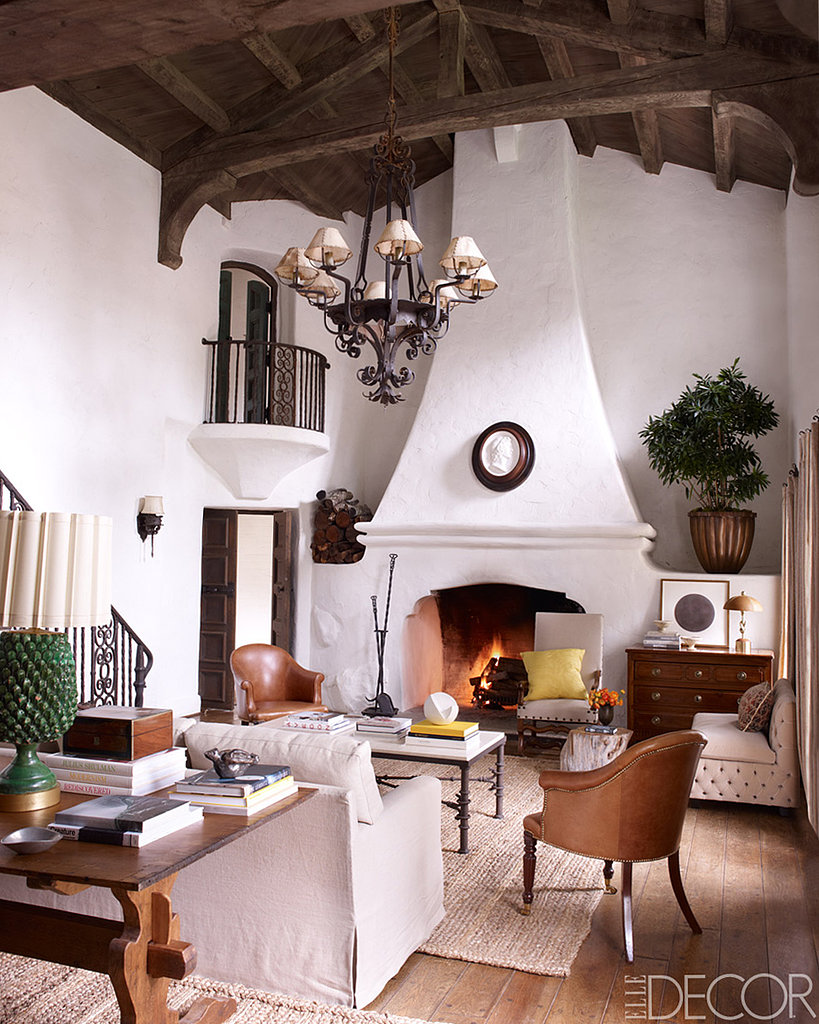 Formerly Reese Witherspoon's ranch [29], this Ojai, CA, home features beautiful architecture and breathtaking surroundings. We'd have no problem calling the living room home with its Spanish Colonial Revival hallmarks like plaster walls and vaulted beamed ceilings.
Source: Elle Decor [30], TopTenRealEstateDeals.com [31]
Nate Berkus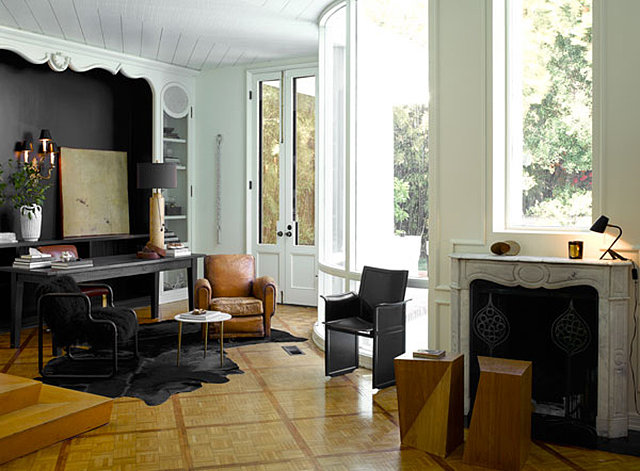 Located in the Hollywood Hills, the former home of Nate Berkus [32] is a healthy mix of vintage and new; the look is masculine, modern, and very fresh. The living room's limited color palette is very Nate (as in perfect).
Source: Harpers Bazaar [33]
Vincent Kartheiser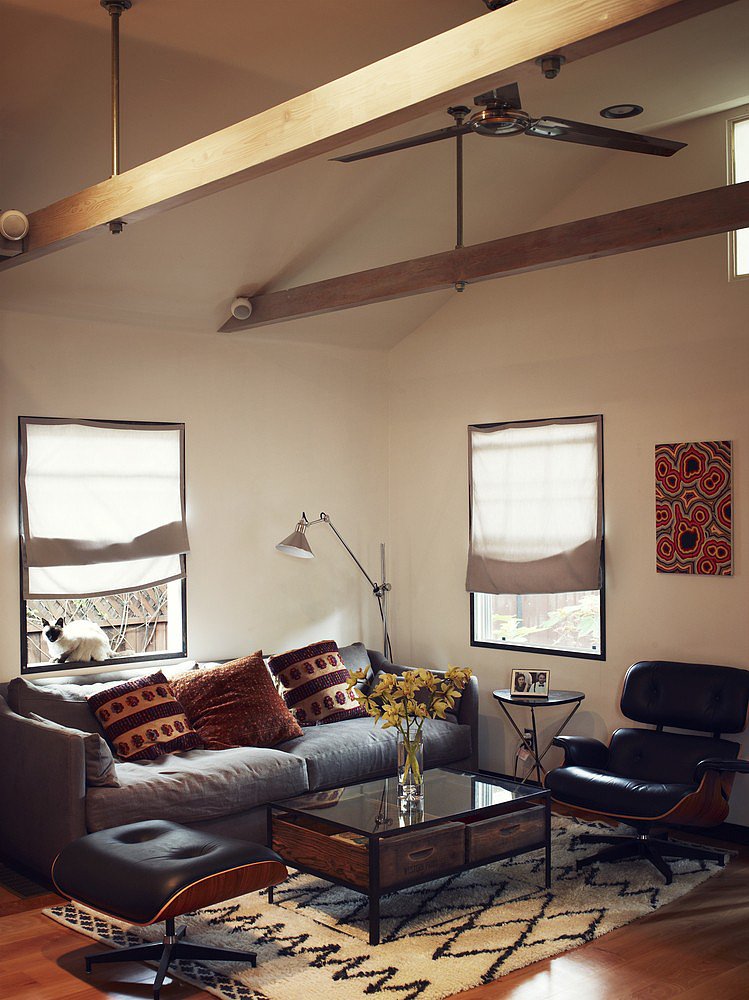 While some of Tinseltown's finest might prefer to live large, Vincent Kartheiser (aka Mad Men's Pete Campbell) makes limited square footage look lavish! Kartheiser's home [34] is only 580 square feet, but the living room is on point with an Eames lounge chair and ottoman that contributes a cool midcentury vibe.
Photos courtesy of Joe Pugliese for Dwell [35]