It might be impossible not to have hungry eyes when gazing at these celebrity kitchens! State-of-the-art appliances aside, it's the eye candy that's piquing our interest. From Ellen DeGeneres [1] and Portia de Rossi [2]'s cozy, wood-burning hearth to Tom Brady [3] and Gisele Bündchen's antique Tunisian tile backsplash, these kitchens feel more luxurious than a live-in chef.
Source: Hilary Walsh for Elle [4]
Sarah Jessica Parker and Matthew Broderick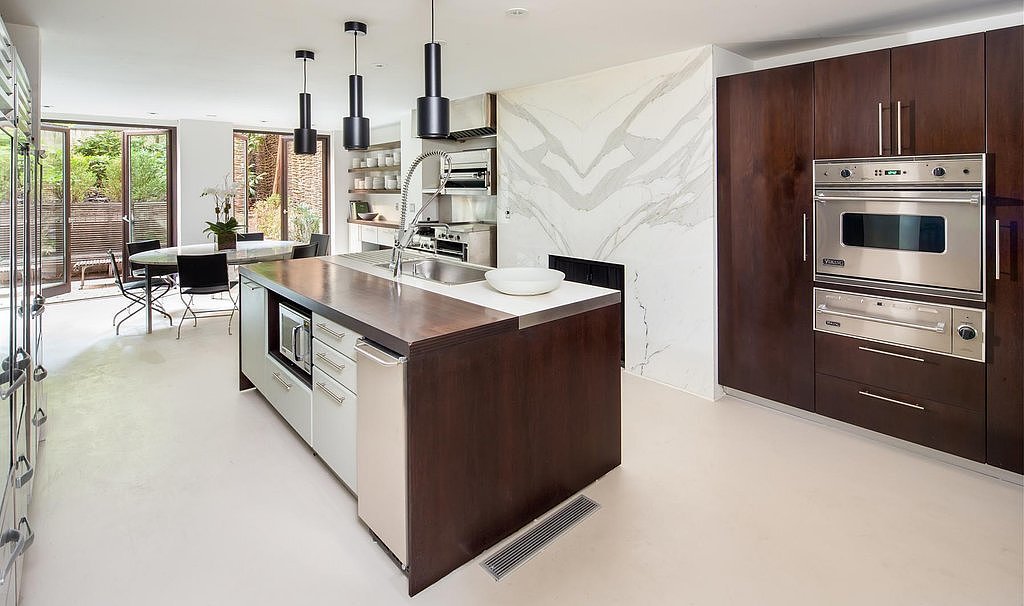 Sarah Jessica Parker [5] and Matthew Broderick [6] decided on a sleek, neutral design for the kitchen in their stunning house flip (listed for $22 million!) [7].
Source: Douglas Elliman Real Estate [8]
Cameron Diaz
Designed by Kelly Wearstler [9], Cameron's glamorous kitchen is due in part to the backsplash, countertops, and sink fittings made from unlacquered brass. Her cabinets are trimmed in brass and lacquered in a custom green hue.
Source: William Abranowicz for Elle Decor [10]
Ellen Pompeo
While the framed black and white print might be the first thing that draws the eye, it doesn't take long to notice the other stylish details like the terracotta floor tiles imported from France.
Source: Tim Street-Porter for Elle Decor [11]
Kesha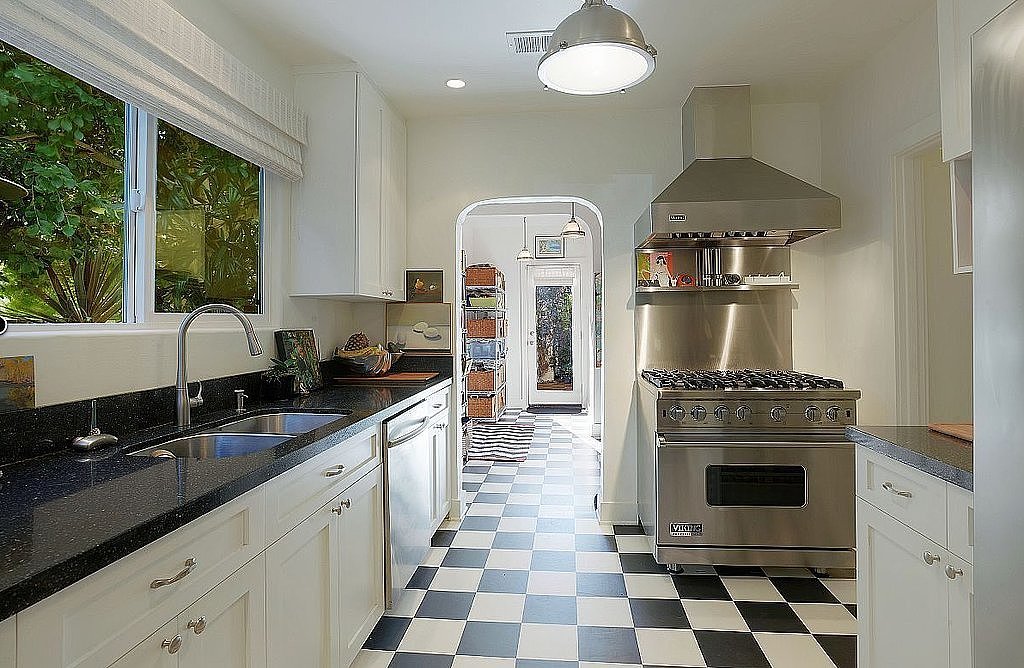 Checkered floors and marble countertops are paired with brand-new stainless-steel appliances for a modern spin on a retro-inspired kitchen [12].
Source: Partners Trust [13]
Charlotte Ronson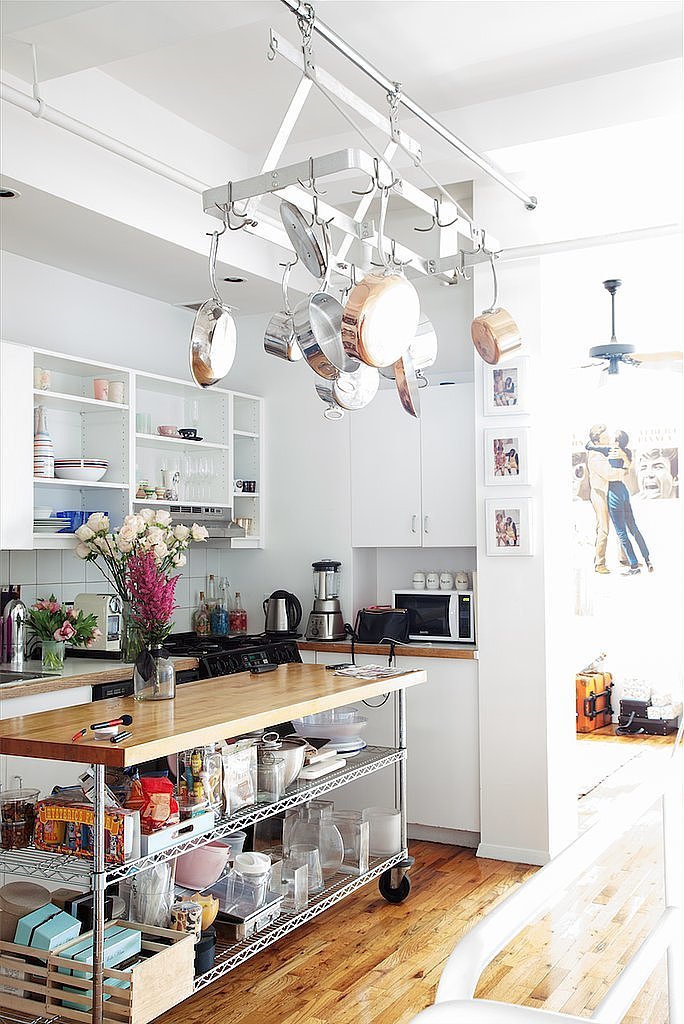 The kitchen in this fashion designer's New York City duplex [14] is bright and airy, thanks to the walls of windows.
Photo by Lesley Unruh [15] via One Kings Lane [16]
Kate Moss and Johnny Depp
Kate Moss [17] and Johnny Depp [18]'s former West Village love nest [19] is nothing short of dreamy. Between the brick walls and the ornate ceiling, it certainly doesn't lack character. The best part? You can rent it! For $19,000 a month, that is.
Source: Keller Williams [20]
Tom Brady and Gisele Bündchen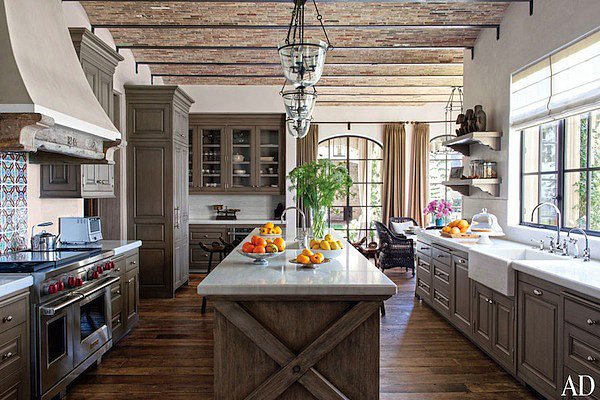 In Tom and Gisele's kitchen [21], a backsplash made with antique Tunisian tile adds color while an oak island and textured brick ceiling lend a rustic touch.
Source: Roger Davies for Architectural Digest [22]
Ellen DeGeneres and Portia de Rossi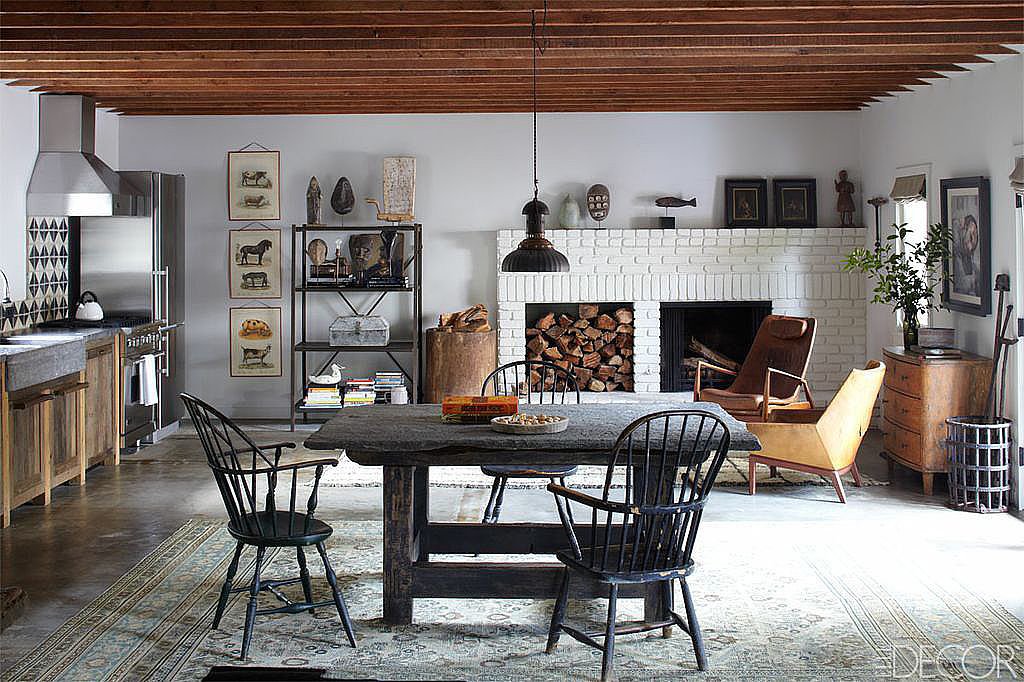 Who could forget the eight-cabin compound that Ellen and Portia sold [23] last Summer? We still dream of curling up in the midcentury Danish lounge chair next to the hearth in cabin six's kitchen.
Source: William Abranowicz for Elle Decor [24]
Patrick Dempsey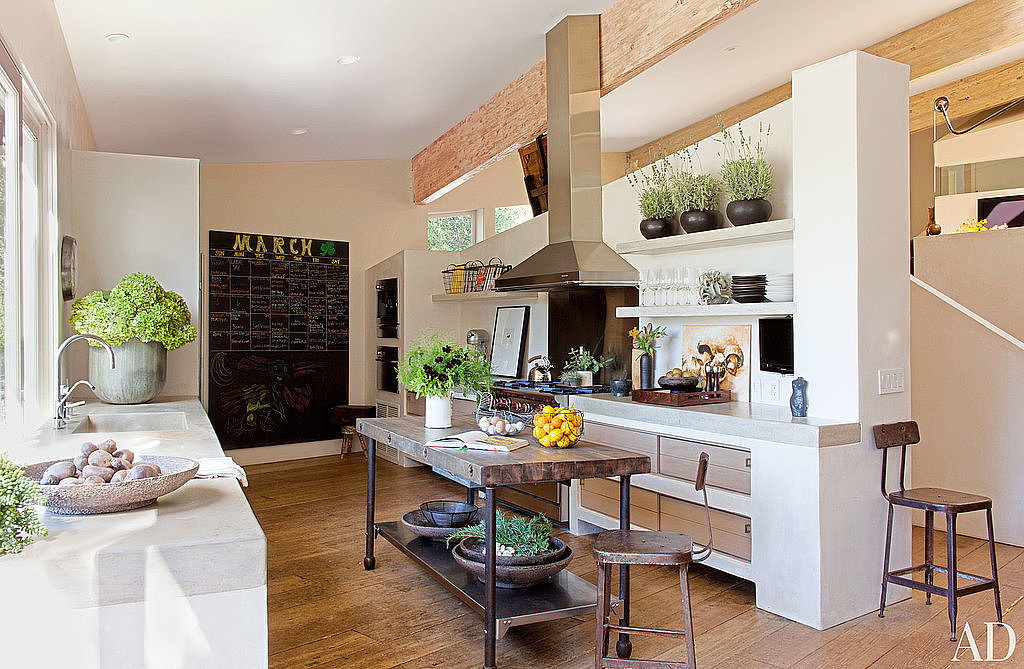 Patrick Dempsey's McDreamy Malibu, CA, estate [25] features a kitchen with concrete countertops and rustic wood tones.
Source: Roger Davies for Architectural Digest [26]
Jillian Harris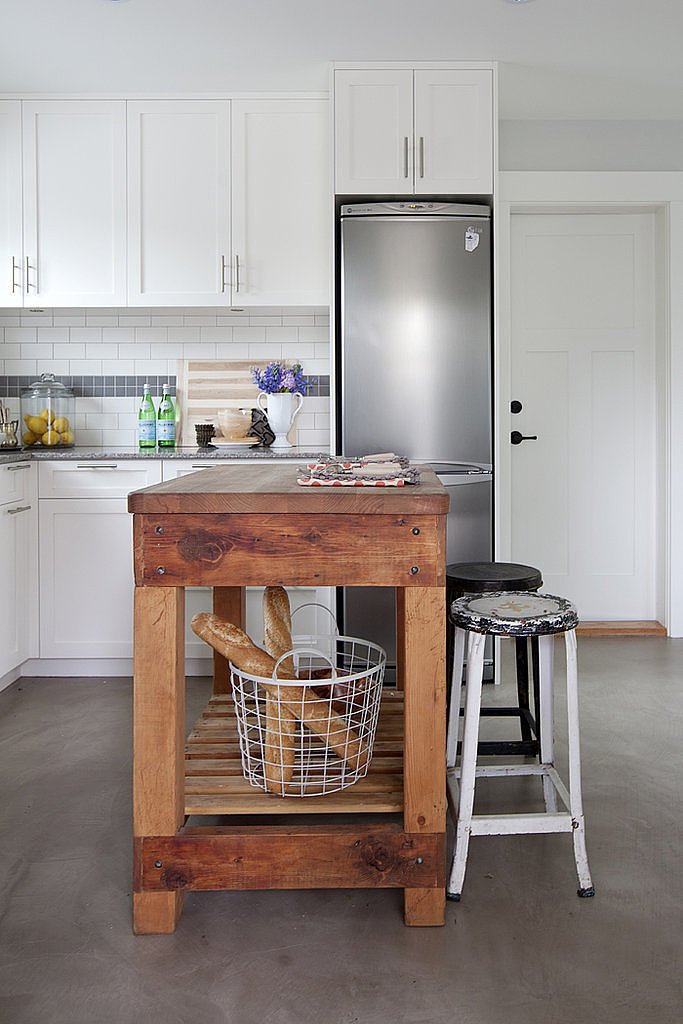 This Bachelorette-turned-design host manages to infuse sweet yet sophisticated style in every room of her Vancouver home [27] – her kitchen is no exception!
Source: Janis Nicolay Photography [28]
Anne Hathaway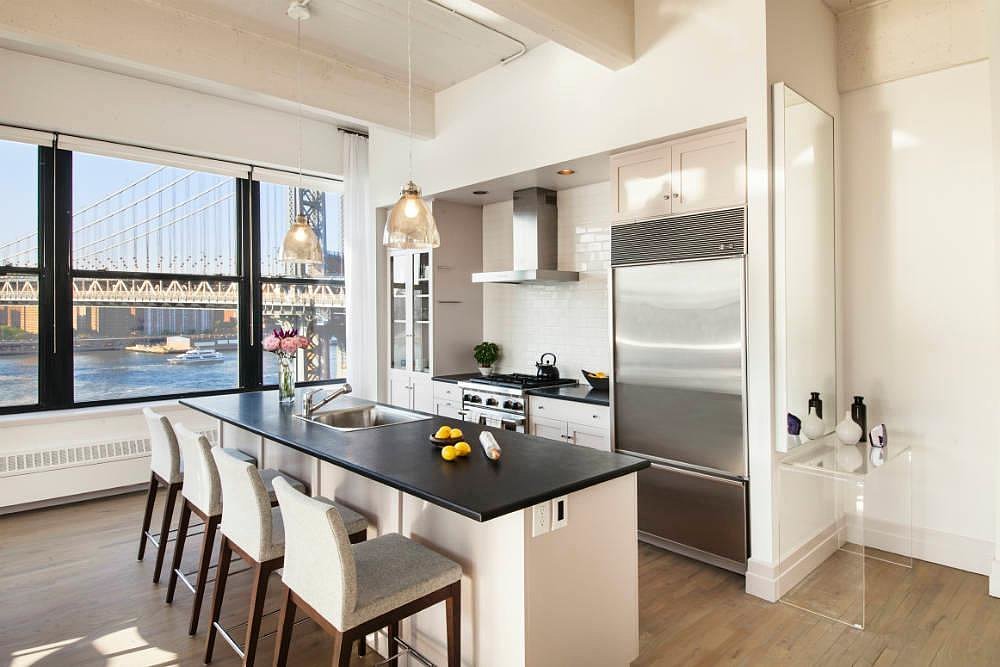 We can't think of a more stunning cityscape view than the one Anne Hathaway [29] has in her Brooklyn kitchen. Brooklyn loft [30], really. So why isn't it selling?
Source: CityRealty [31]
Robin Williams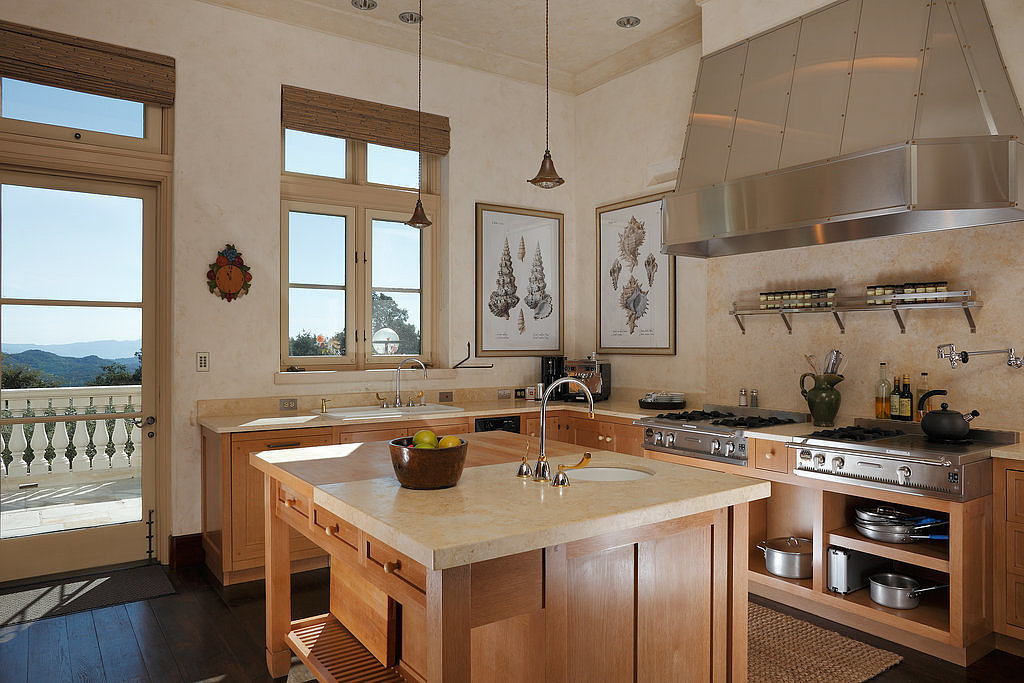 His breathtaking Napa villa [32] was recently listed for $29.9 million. Between the high end appliances and sweeping views of his 640 acres of land – around 18 of which comprise vineyards – we're sold!
Source: Property listing by Joyce Rey and Cyd Greer for Coldwell Bankers Previews International [33]
Kelly Wearstler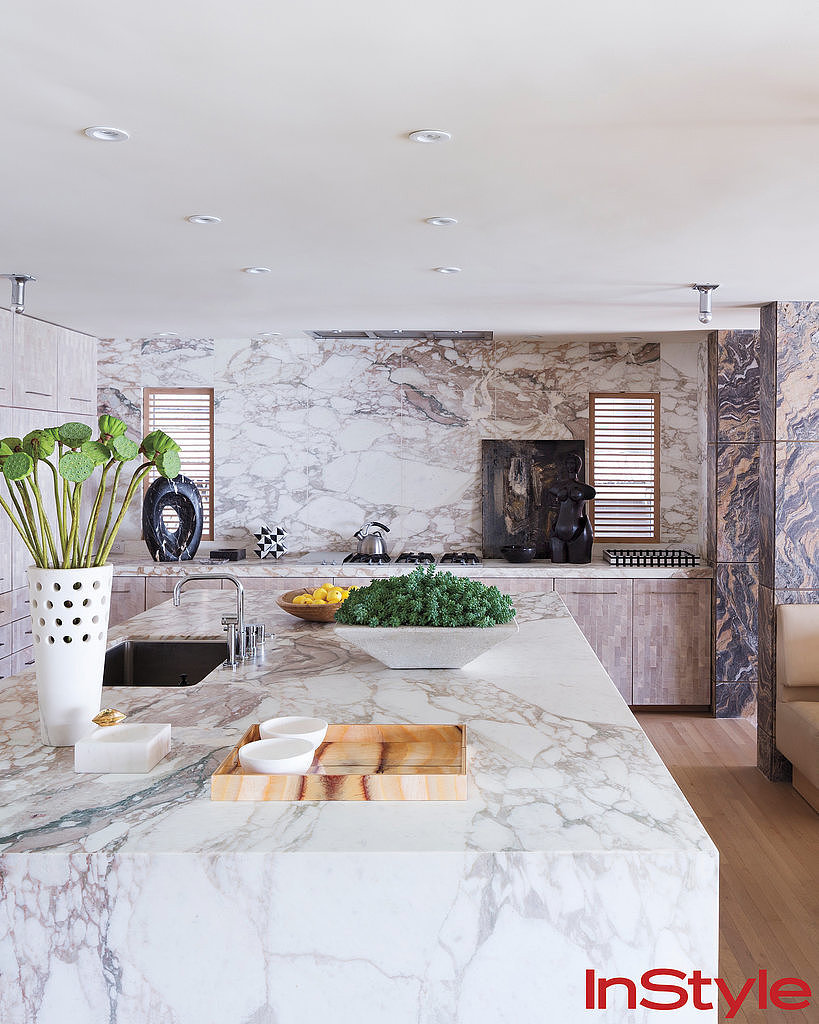 Naturally, this over-the-top designer would have a kitchen to match. Marble anyone? The most astounding part though, is that this Malibu beach house [34] is only her weekend home.
Photo by Dean Kaufman for InStyle [35]
Meg Ryan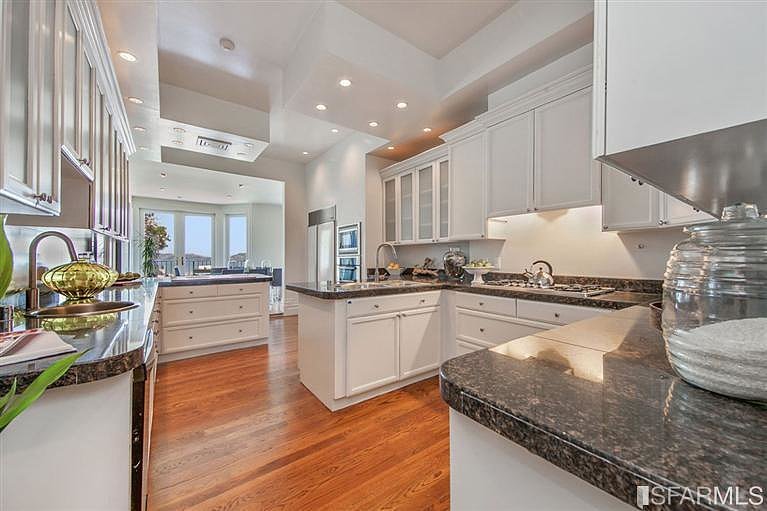 Clean and bright, Meg Ryan [36]'s former kitchen sits in an unbelievably gorgeous San Francisco Victorian [37]. Wait until you see her views of the bay. . .
Source: Coldwell Banker [38]
Estee Stanley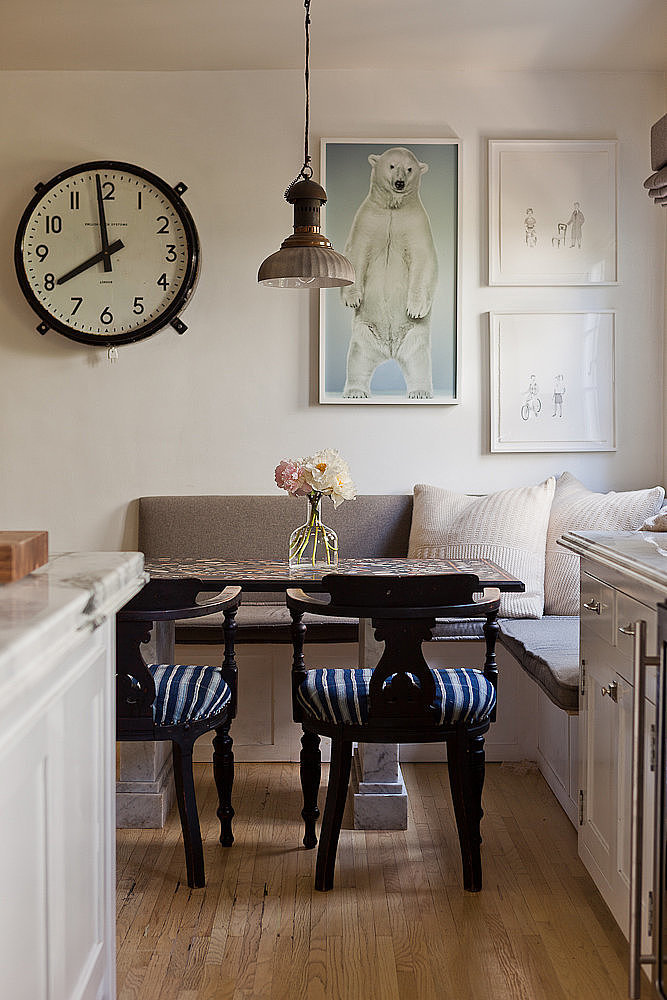 Celebrity designer Estee Stanley's European-inspired kitchen [39] feels extracozy with its built-in breakfast nook.
Source: Laure Joliet [40]
Christiane Lemieux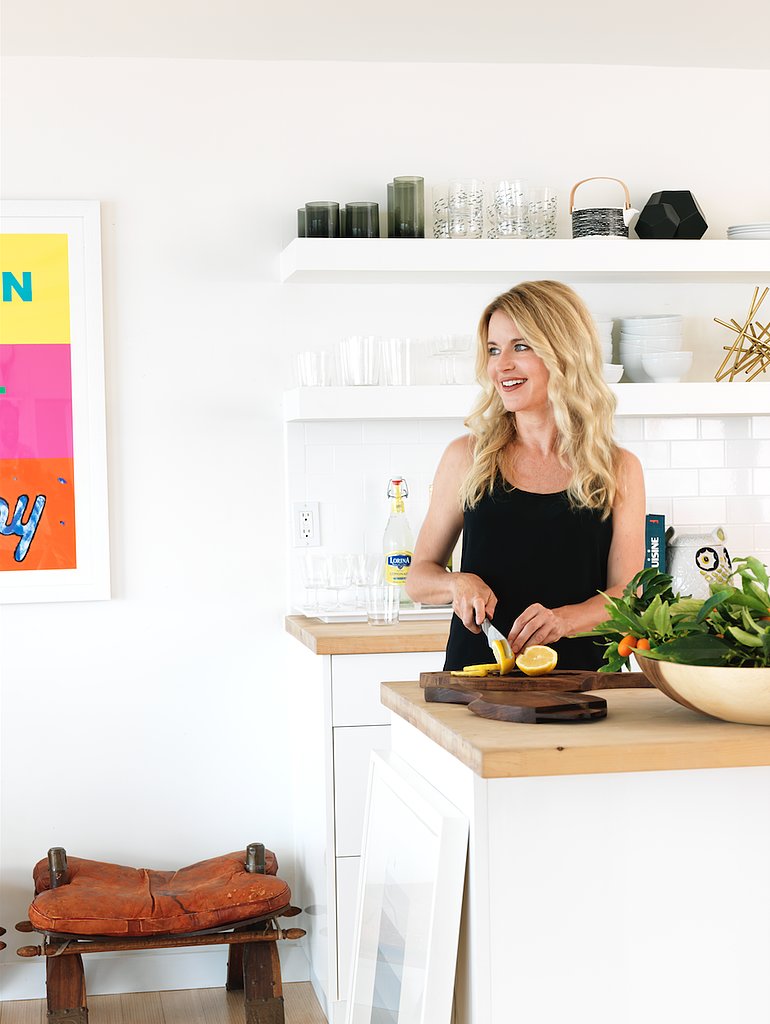 DwellStudio founder Christiane Lemieux's Long Island beach house [41] epitomizes effortless chic. While we dig the minimal floating shelves and expert styling, it's the ocean view that she can stare at while cooking that takes the cake.
Source: Jonny Valiant
Kimberly Guilfoyle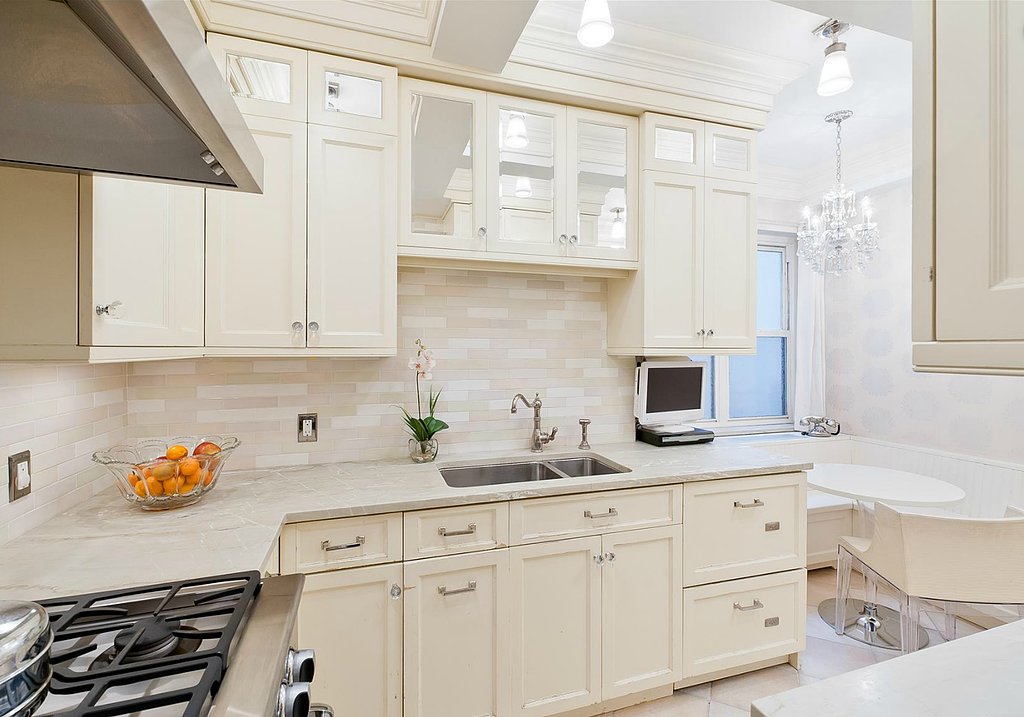 Fox network cohost and contributor Kimberly Guilfoyle's former kitchen [42] included a clever built-in banquette to maximize space in the Upper East Side apartment.
Source: Douglas Elliman Real Estate [43]
Ginnifer Goodwin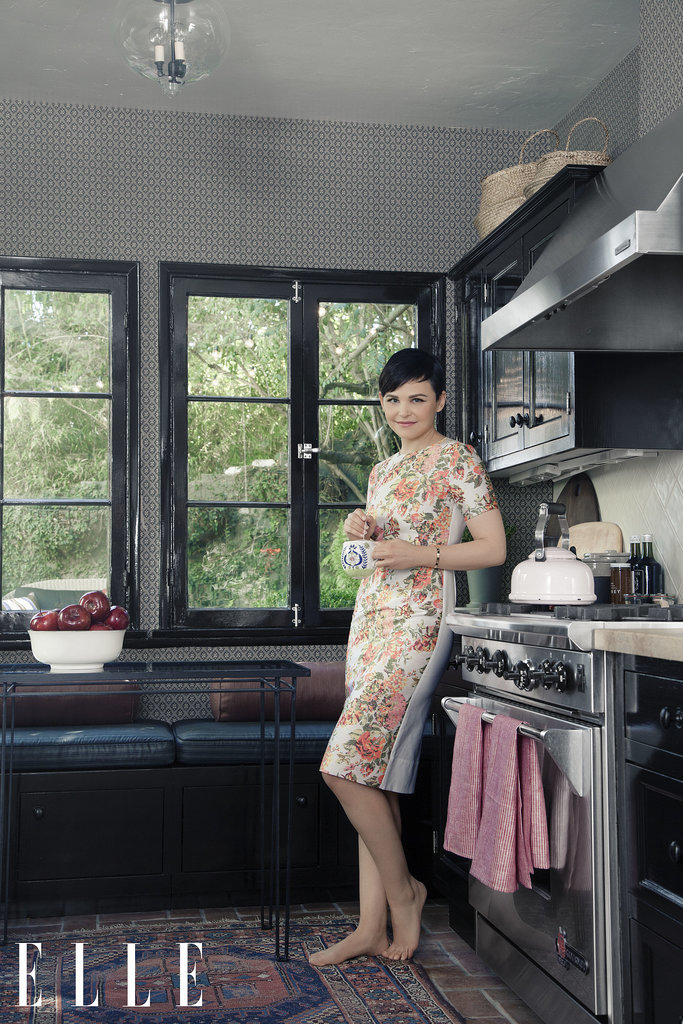 ABC's Once Upon a Time star may play a modern princess on screen, but Ginnifer Goodwin's antiques-filled home [44] tells another story. Patterned wallpaper, glossy black trim, and a Persian rug add loads of vintage charm.
Source: Hilary Walsh for Elle [45]
Jennifer Aniston and Justin Theroux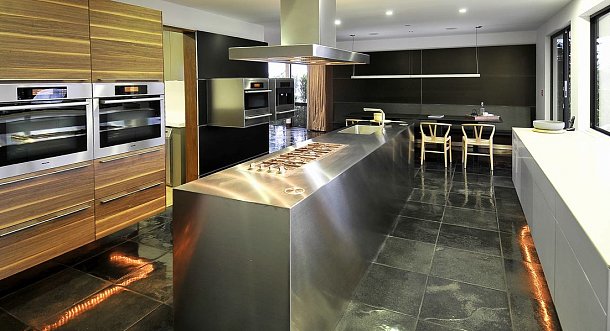 Before settling into their Bel Air estate in LA, Jennifer and Justin lived in this modern rental in Beverly Hills [46]. The star of the home's equally sleek kitchen has to be the striped walnut cabinetry!
Source: Trulia [47]
David Koepp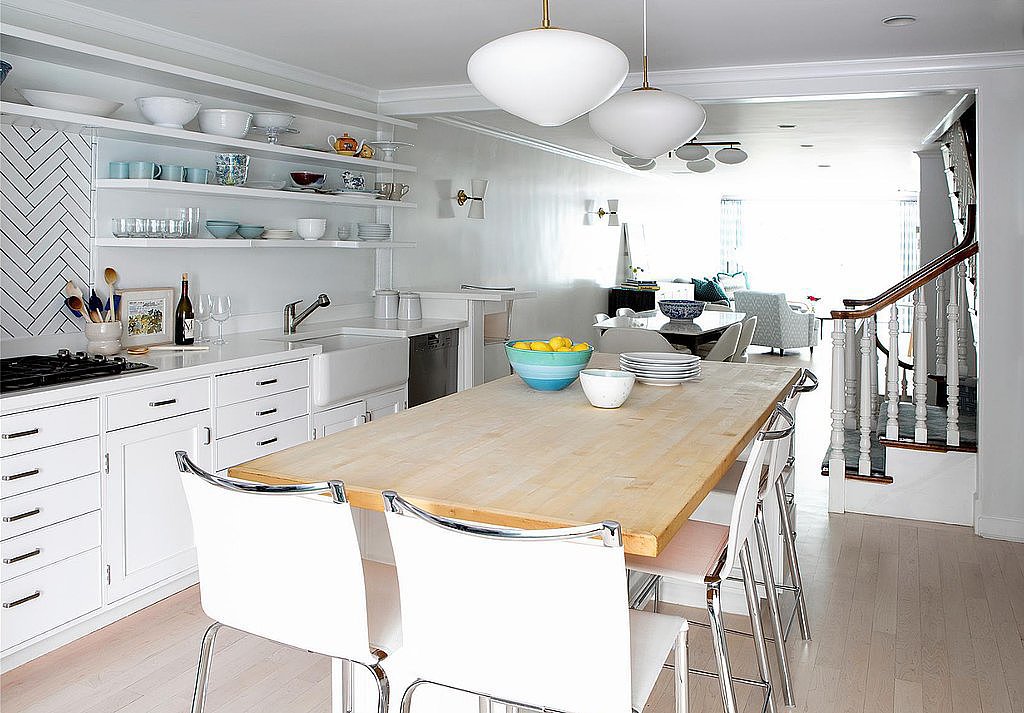 In screenwriter David Koepp's former New York home [48], his all-white kitchen offers a sense of serenity amid the bustling urban environment.
Source: Douglas Elliman Real Estate [49]
The Novogratz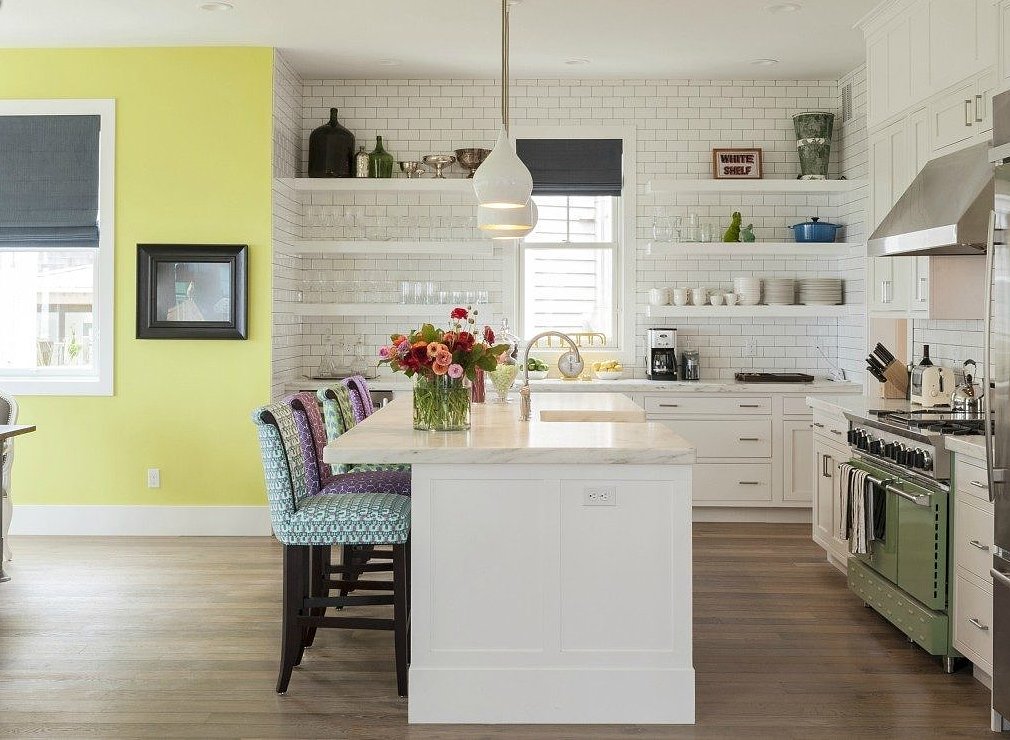 This creative couple doesn't shy away from color or adventurous design, and their beautiful beach house [50] kitchen is a perfect example.
Source: Windermere Real Estate [51]
Liv Tyler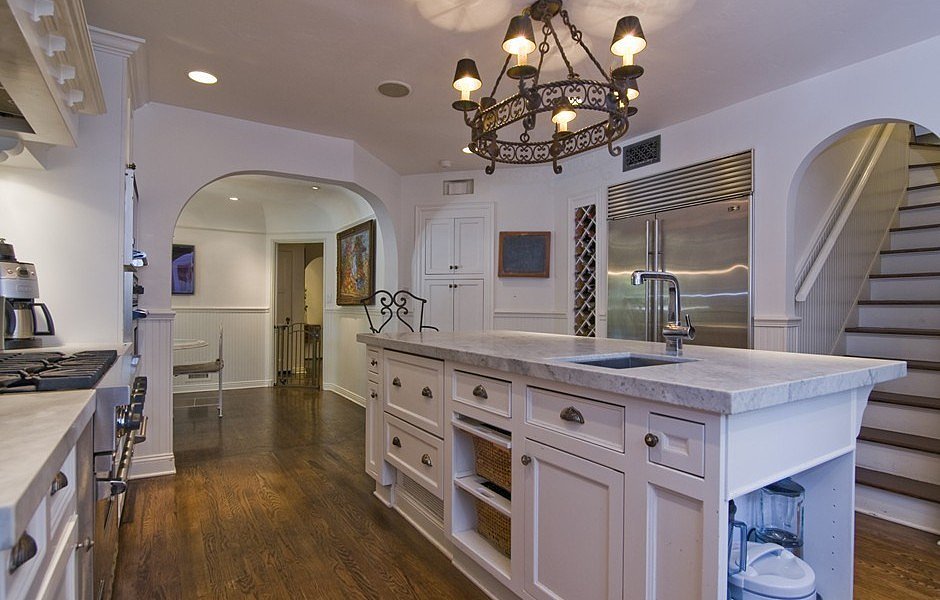 Her 1930s-era Mediterranean home [52] in LA is the perfect mix of charming old world details and modern amenities.
Source: D Dipasupil/Getty [53] and The Agency [54]
Jensen Ackles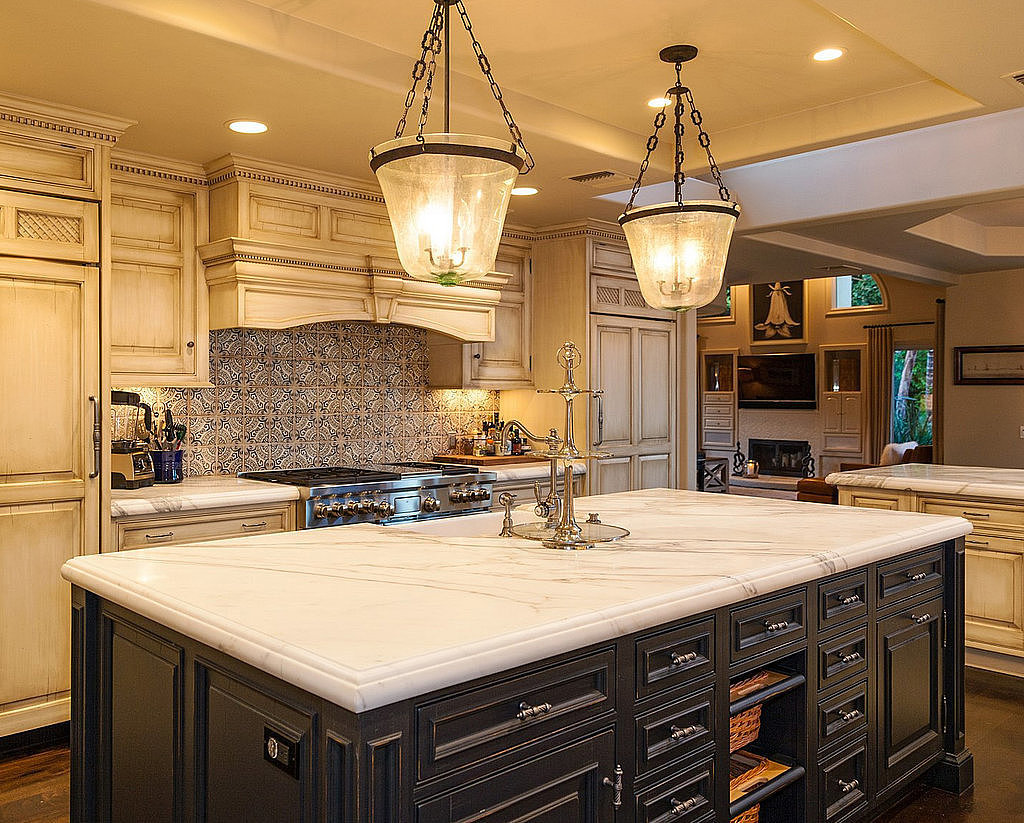 This Supernatural star's superluxe home [55] just hit the market, and the kitchen is just one of its many perks.
Source: Sotheby's [56]