If walls could talk, these 15 celebrity rooms would have stories. We've rounded up a few of our favorite bedrooms of actors, musicians, and fashionistas. Sure, they are located in some of the most covetable zip codes (with price tags to match), but it's the stellar design elements that make them A-list. See what it's really like to wake up like a celebrity, whether it's Jennifer Aniston [1] or Madonna [2].
Source: Chris Cortazzo [3]
Kendall Jenner
Completely remodeled, Kendall Jenner's LA condo [4] is complete with an open floor plan, designer finishes, and a custom kitchen. Her large bedroom overlooks the garden's lush greens.
Source: Carole Schiffer [5]
Vanessa Carlton
Vanessa Carlton's SoHo loft [6] is the epitome of a cool-girl home. Filled with tons of texture, a mix of eclectic furniture, and exposed brick walls, the Manhattan pad perfects bohemian living.
Source: Coldwell Banker [7]
Anne Hathaway
Recently renovated by interior design and architecture firm David Howell & Company [8], each room in Anne Hathaway's loft [9] is filled with high-end details. Her bedroom is complete with epic views of the East River and Manhattan!
Source: CityRealty [10]
Kourtney Kardashian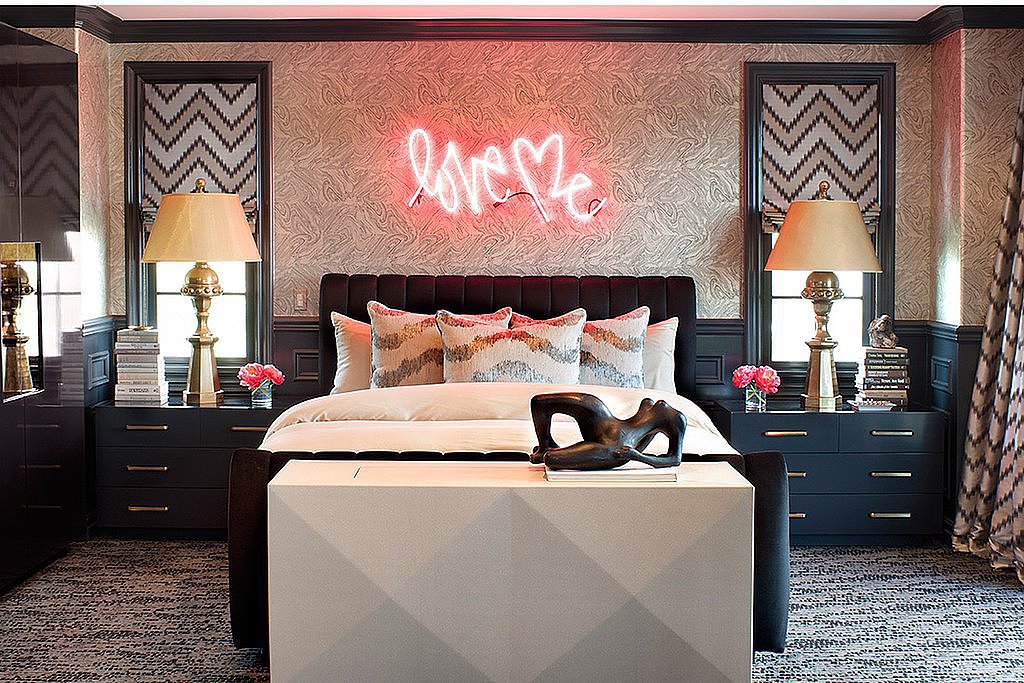 In Kourtney and Scott's bedroom, a custom pop-up TV cabinet looks like a piece of eye candy rather than an eyesore. Custom-built cabinets and end tables also serve a special purpose. One cabinet holds outfits that are already put together so that Kourtney can grab and go, while the other holds pieces from the Kardashian Collection.
Photo by Grey Crawford for Jeff Andrews [11]
Pamela Anderson
With contemporary details, a breezy layout, and minimalist decor, it's hard to believe that this Malibu bedroom [12] is actually owned by Pamela Anderson. With a retractable window opening up to the upper deck, the transition to the outdoors is seamless.
Source: Chris Cortazzo [13]
Whitney Port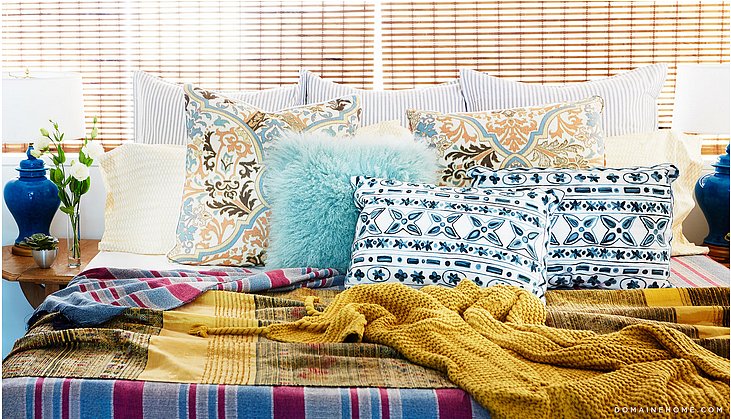 Like sisal rugs, bamboo blinds have a warm honey tone and fibrous texture that makes them an especially great layering piece. To top off her California-girl aesthetic, Whitney piles on pillows and blankets in vibrant colors and patterns.
Source: Justin Coit [14] for Domaine Home [15]
Kelly Wearstler
Designer Kelly Wearstler's Malibu retreat [16] blends an art deco elegance with a cool, California essence. In line with her over-the-top design style, her master bedroom has a bold, playful feel. Black and white is anything but boring with graffiti art and textured surfaces.
Photo by Dean Kaufman for InStyle [17]
Hilary Swank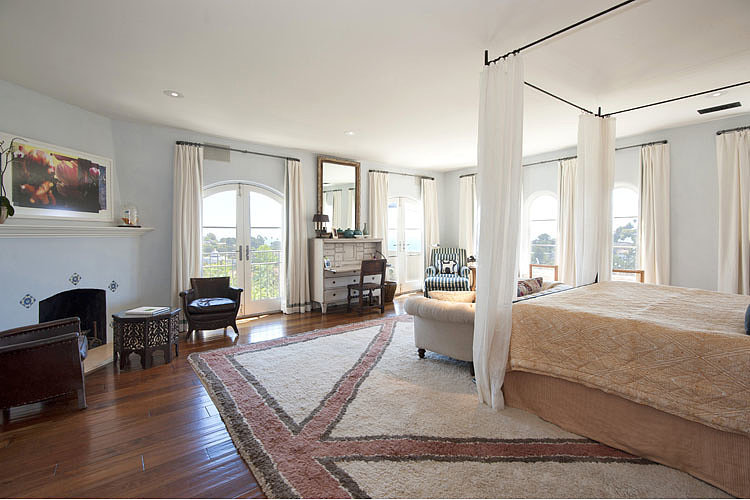 Judging by the bedroom alone, it's clear that Hilary Swank's former house [18] was fit for a Million Dollar Baby. Aside from ocean views, it featured a balcony and that gorgeous four-poster bed.
Source: Redfin [19]
Kimberly Guilfoyle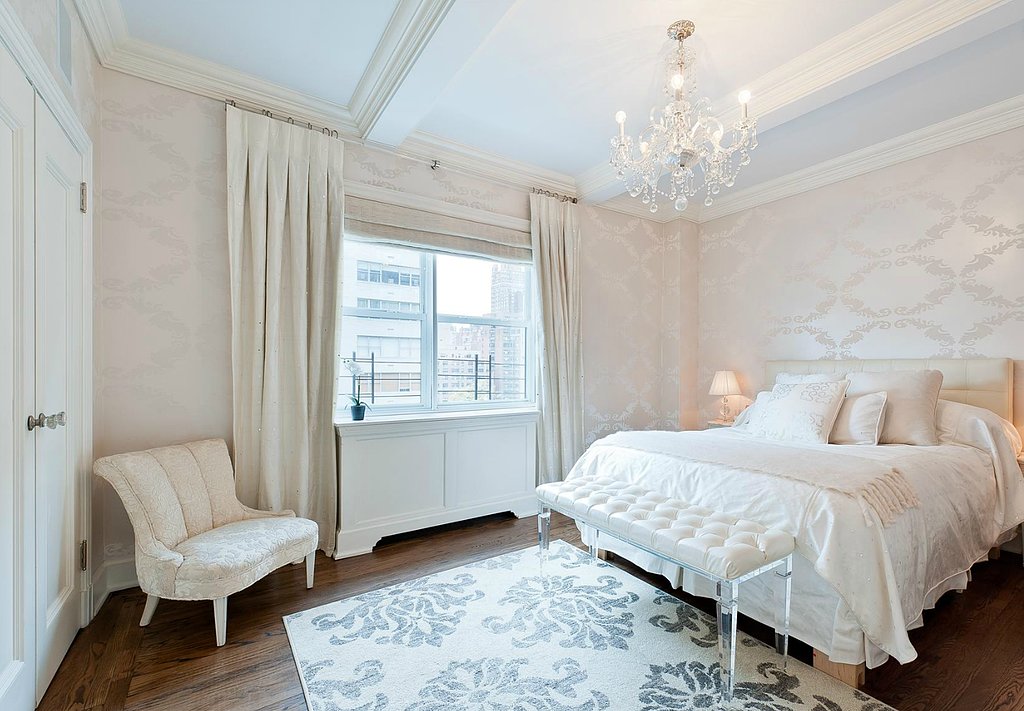 Can we talk about Kimberly Guilfoyle's former apartment [20]? Decorated in soft shades like creams and blues, the prewar pad was simply pretty. The bedroom featured custom built-ins, beamed ceilings, and ample closet space. The combination of lucite and crystal details with white bedding and furniture made the room feel airy and feminine.
Source: Prudential Douglas Elliman [21]
Madonna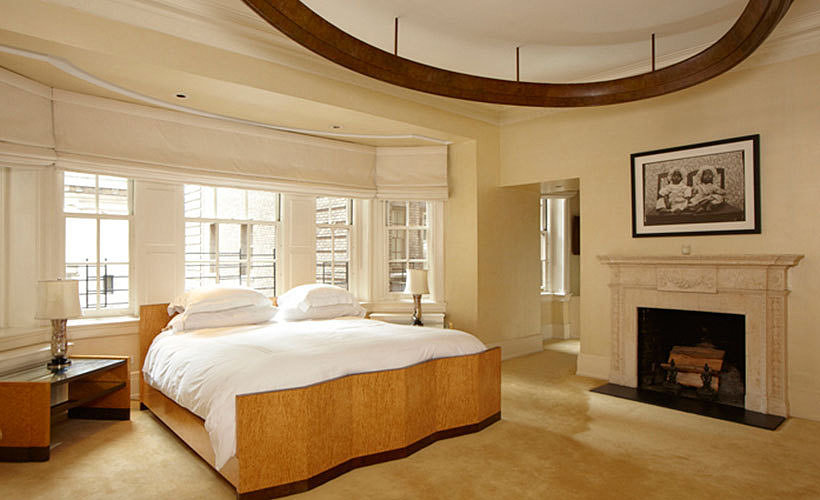 Surprisingly, "Material Girl" Madonna's bedroom [22] was rather minimal. Sculptural furnishings in rich, neutral shades created a calm vibe in the $23 million town house.
Source: Brown Harris Stevens [23]
Jennifer Aniston
To be honest, we wouldn't expect Jennifer Aniston [24] to go for orange bedding, but it worked. Nothing like her apartment on Friends, her former West Village apartment [25] in NYC was both modern and glam.
Leonardo DiCaprio
After selling his Malibu home [26] for $17.35 million, Leonardo DiCaprio [27] bought this Palm Springs pad [28] for a mere $5.23 million. Designed by famed architect Donald Wexler in 1963, the large master bedroom includes a fireplace and, of course, views of the San Jacinto Mountains.
Source: Capitas Real Estate [29]
Kate Moss
Yes, this bedroom used to belong to Kate Moss and Johnny Depp [30]. Located in the West Village, this master suite is complete with a floating tub and a large walk-in closet. But, it will cost you. For a mere $19,000 a month, you can rent this little piece of '90s history.
Source: Keller Williams [31]
Sofia Coppola
Nothing was lost in translation when it came to Sofia Coppola's Nolita loft [32]. Blackout curtains in a soft shade provided a practical way to block the city views, and a flokati [33] rug kept the space soft and warm.
Source: Corcoran [34]
Jenna Lyons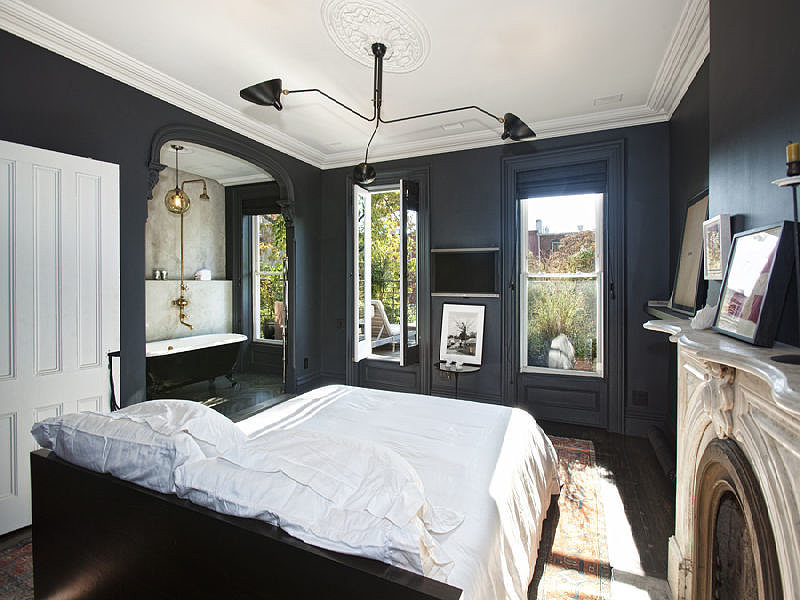 In our book, Jenna Lyons is a celebrity and had the bedroom to prove it. As the president and creative director at J.Crew, we'd expect nothing less of her former Brooklyn town house [35]. Way ahead of 2014's black wall trend [36], her bedroom was the epitome of chic.
Source: Sotheby's [37]