Brass Lighting That's Affordable
Our Secret Source For Affordable Urchin Pendants!
Nothing makes us more pin-crazy than a darkly painted room paired with a gleaming sea urchin pendant — gets us every time! This living room by Geoffrey de Sousa is a prime example. Pretty, yes? While the paint is easy enough to get, it's the other half of the design equation that poses the biggest problem.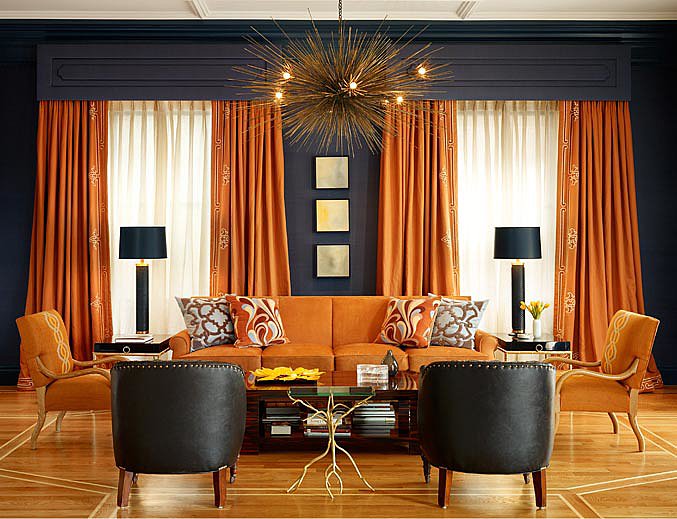 We've admired the Zanadoo 12l Iron Chandelier by Arteriors for quite some time, but the $1,920 price point is definitely an obstacle. Imagine our delight (read: bat-crazy enthusiasm) when we finally discovered a version we could actually afford!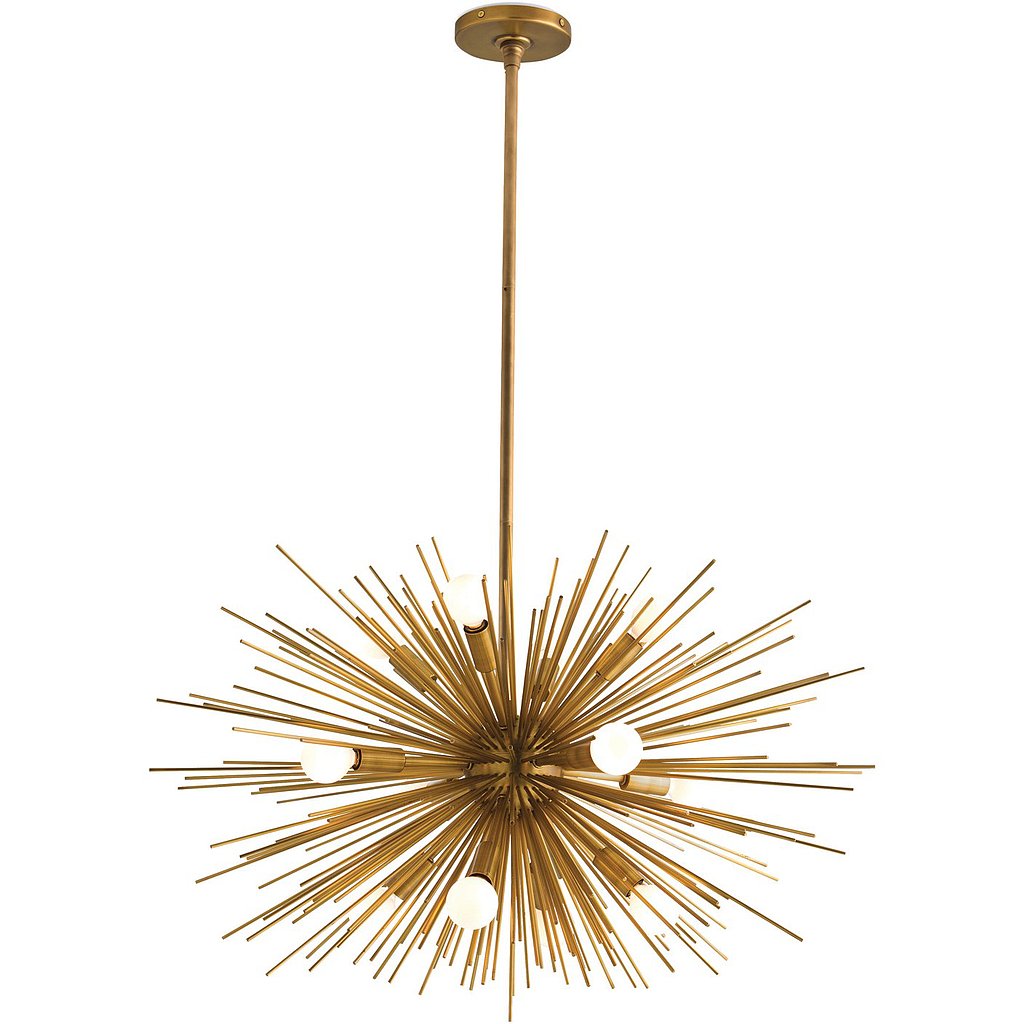 Keep reading to discover the secret source for an inexpensive urchin pendant. (You won't believe where we found it!)
This Gold Urchin Chandelier Lighting is from Etsy! With a 28-inch diameter and 13-inch height, it's pretty substantial, too. Oh, and did we mention the best part? It's $399! Yep, that's less than a quarter of the price of our prior dream chandelier — we think we'll take it.