Although browsing Etsy can be overwhelming, it's a great resource for home decor. After a long weekend and a lot of clicking, we've come across a few shops deemed to be our new favorites. Among our latest picks include handmade pendants and timeless woodwork worthy of a splurge. Shop the pieces, and link to your favorite Etsy shops in the comments below!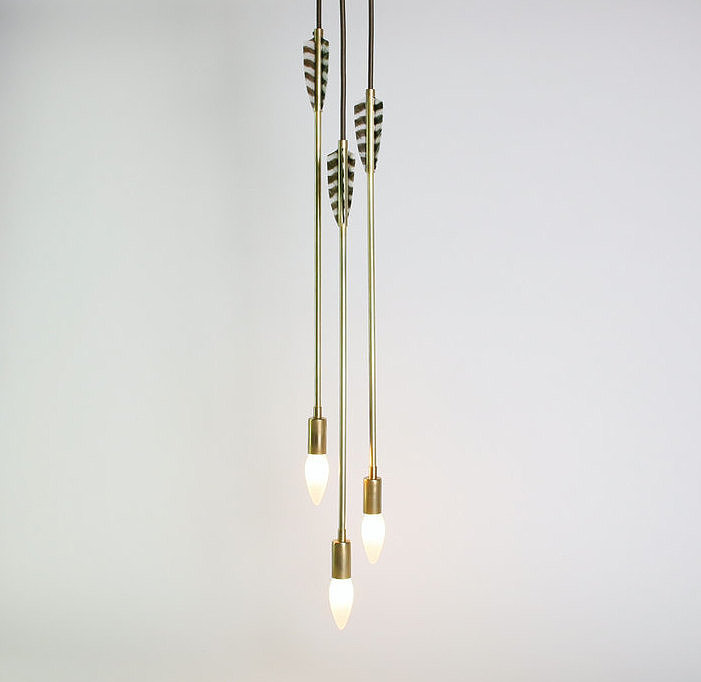 Unlike any lighting fixture we've ever seen, this arrow pendant [1] ($975) is an unbelievable Etsy find. Choose to hang as a cluster or individually, but rest assured this fixture will make a statement.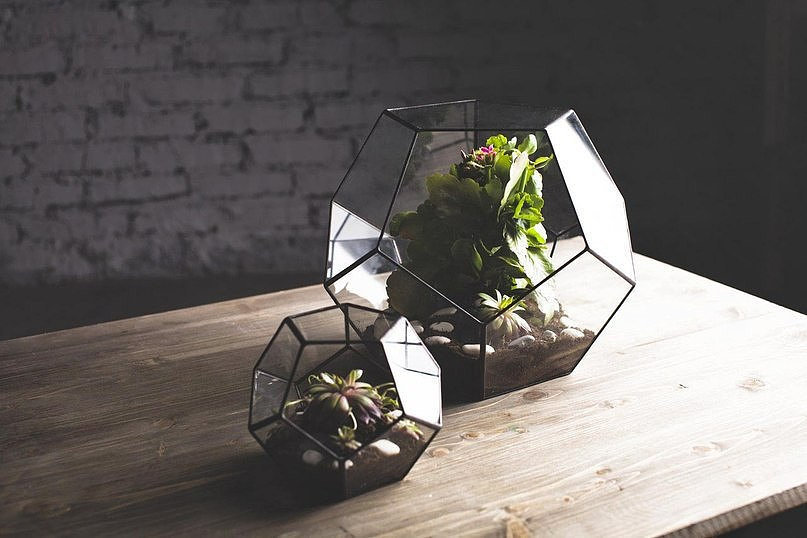 We couldn't help but do a double take when we first saw this glass terrarium [2] ($110) appear in our Etsy feed. Not only is it a unique way to display succulents, but it's a great alternative to your table's typical centerpiece.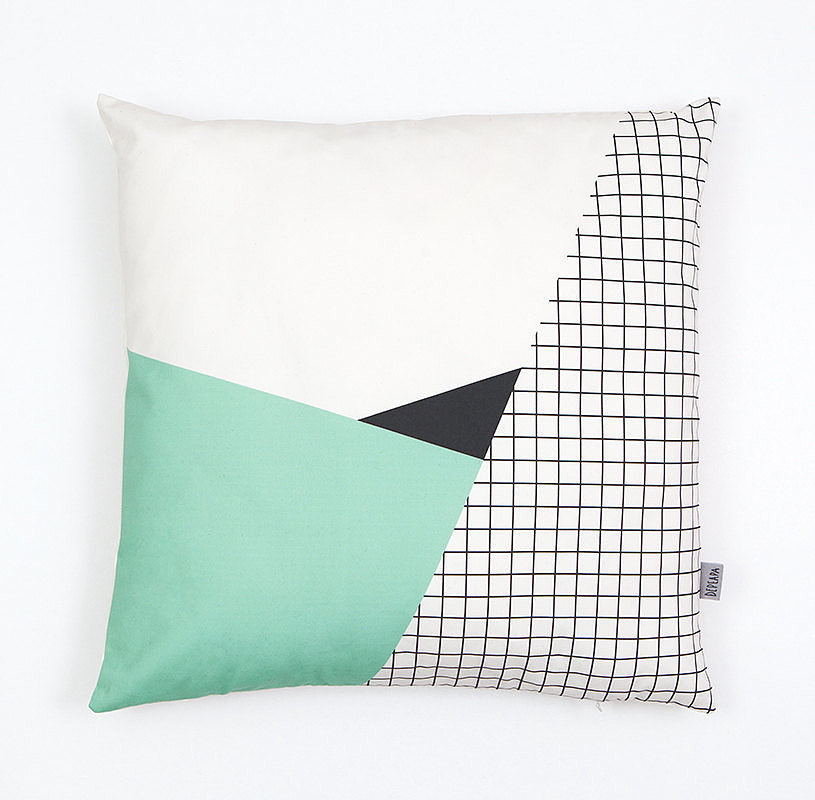 A good pillow can be hard to find on Etsy, which is why this geometric option [3] ($41) quickly became a favorite. Made from organic cotton, it's a modern take on patchwork and a cool way to incorporate a subtle '80s vibe.
We can't help but want to swap our current nightstands for Hedge House's walnut bedside table [4] ($425). It's a timeless, sturdy piece that immediately caught our eye.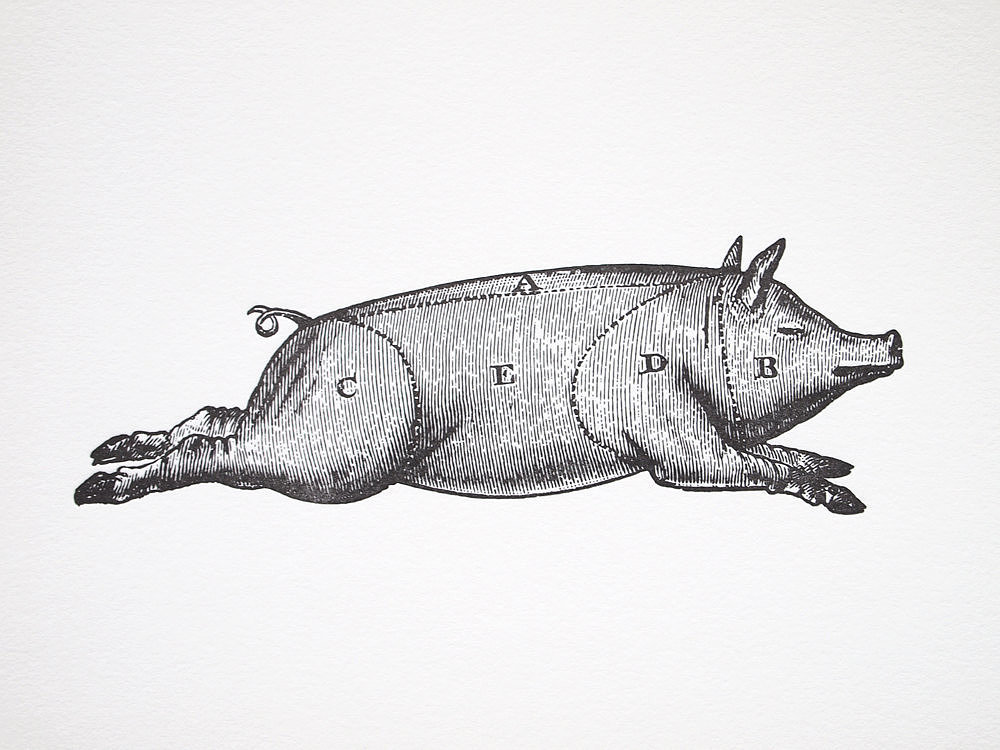 Although the kitchen isn't the first room you'd expect to fill with art, this letterpress print [5] ($24) has us thinking differently. Try pairing this pig with Missive's other butcher prints [6] for a complete set.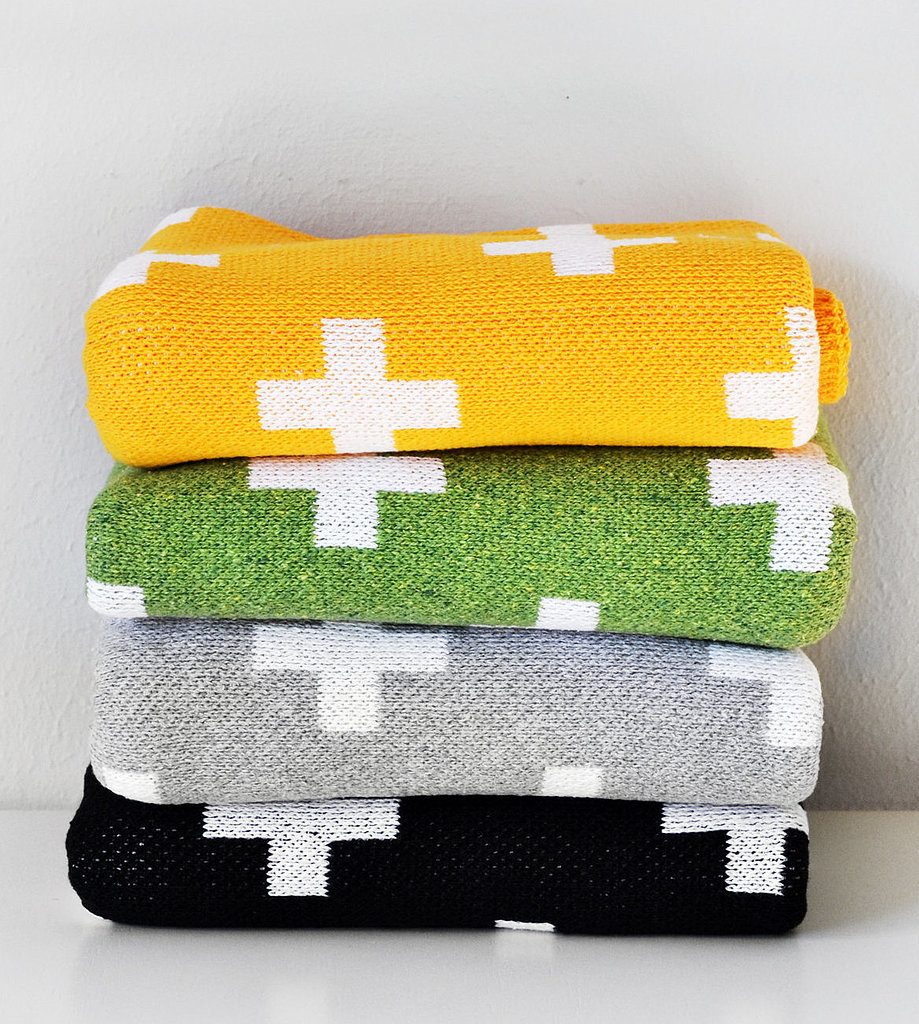 These sweater blankets [7] ($72) are just the way we plan on beating the chill this Winter. Plus, they're light and bright enough to use during the Spring.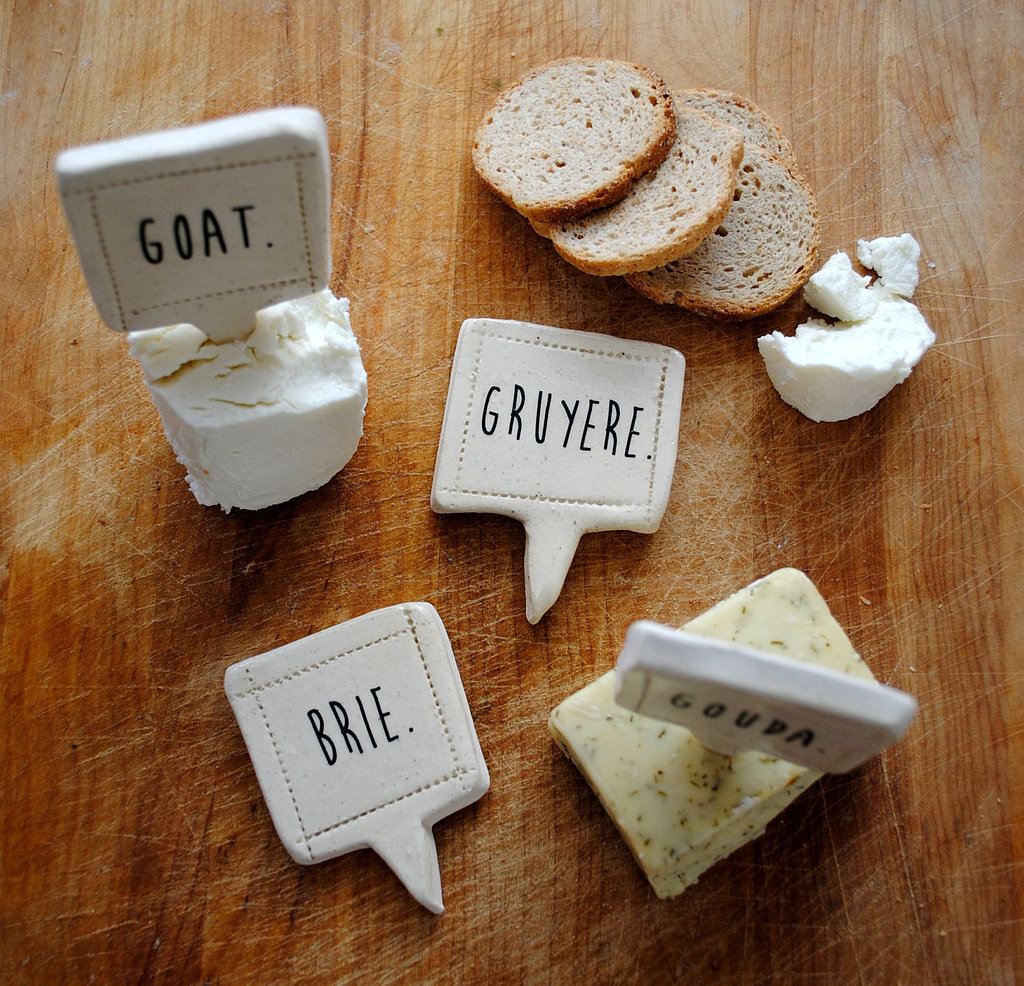 Wine and cheese night will be given a serious upgrade with these handmade cheese markers [8] ($25). They make a great hostess gift too!