Before and After: Lauren's Retro-Modern Kitchen
Before and After: Lauren's Retro-Modern Kitchen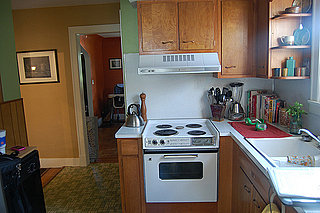 Craftster member Lauren is an amazing crafter, but she's been taking a hiatus from personal craft projects to work on a much bigger one: making over her new house.

Lauren writes, "We bought our house in mid-August and have been going to town on every inch of it. It is a 1931 cottage style 1 1/2 story house that we fell in love with on the very first round of showings. We have mostly completed the house in just one month, but the kitchen was the first to be finished to completion."

To see the great improvement Lauren made on her kitchen, read more.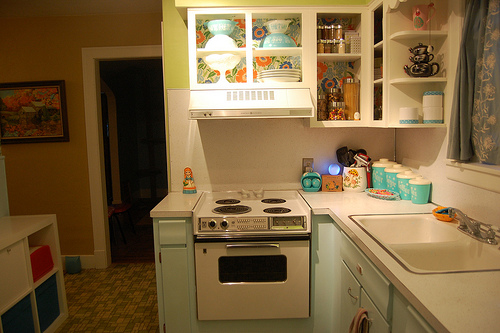 Lauren, who says she loves retro kitchen decor, has done a great job integrating '50s-style items with a more modern look. I love her use of pattern and color, from the curtains to the wallpaper and cupboard inlays. The cupboards look super fresh thanks to the new coats of paint, and I love the scalloped edging over the sink. Her use of accents is spot-on, too. What a nice update!