Ask Casa: Rugs For My New Cork Floors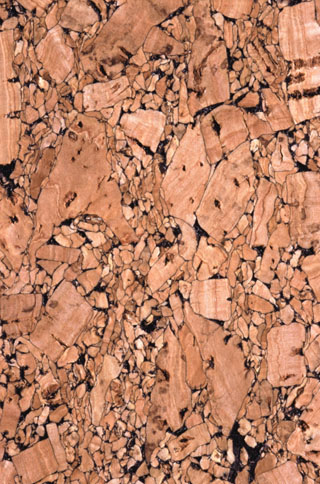 Hi Casa,
My husband and I just finished installing
Algonquin Cork Flooring
in our foyer, living room, and dining room on the first floor of our house. When he first brought it home, I didn't like the style, but now that it's down, it's so great! The problem is our rugs. We have one for each room, and I'm not concerned about the dining room rug because it's one neutral color. But the living room rug is a multicolor block that doesn't look right over the pattern of the cork. Can you recommend something that is modern but not plain?
Thanks for your help,
Lynne
To hear my suggestions for Lynne, read more.

Hi Lynne,
Congrats on choosing cork flooring! As you know, I'm a huge fan of cork, because it's a sustainable and easily recyclable product. It's hard for me to suggest a rug without seeing your other furnishings and knowing your palette. But I will suggest a few modern rugs that should work with the pattern of the cork. If the colors or patterns don't work, use these as a jumping off point to find one tailored to your living room. Several of these are available in a range of colors, so be sure to look closely if you like the pattern.
Hope that helps!
Cheers,
Casa