Anderson G. Sampê on Brazilian Interior Design Style
Designing in . . . Brazil
I'm excited to present a post from one of my favorite sites, ShelterPop!
If you lived on the other side of the world, would you decorate your home differently? In our column, "Designing In," we investigate home trends in far-flung locales, from Paris to Istanbul. Last time we talked to a London-based designer, and this time we're headed to South America to talk about Brazilian design.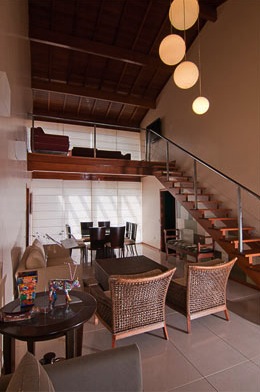 There is no doubt that when I say Brazil or Brazilian design, you probably picture an almost-nude bronzed goddess on a beach or all-white furniture situated in a breezy outdoor room surrounded by Brazilian cherry or teak.
Brazil has made its mark in our collective psyche as being a rhythmic, sexy yet natural and relaxing place. I wanted to talk to someone who actually lives and works in Brazil with average Brazilian homeowners to find out if my idea of Brazil is anything like the reality.
Anderson G. Sampê — an architect, urbanist and interior designer — is based out of Pocos de Caldas, a city in the southeast of Brazil, about 21/2 hours from São Paulo. Since 1997 Anderson has worked in the design field starting as an intern at an architecture firm. In 1999, he went out on his own. Having spent some time working in New York City, Anderson now focuses primarily on architecture and interior design for homeowners in residential properties with some commercial space work.
Defining Brazilian Style
Is it really all white and wood? What is it really like to live in Brazil?
Sampê says that Brazilian style can be summarized in a few simple words: "natural, eclectic, comfortable and cool sophisticated."
"Brazil is a very rich country in variety of woods and stones," Sampê notes. Well, that explains all those wood and stone-filled pictures in my head. In the 1980s, mahogany and cherry wood were very popular and then in the 1990s, there was a shift to light woods — blond and even ivory. However as of late, Brazilians have been leaning more toward the darker woods and those with simple, natural finishes. The days of lacquer and gloss are over.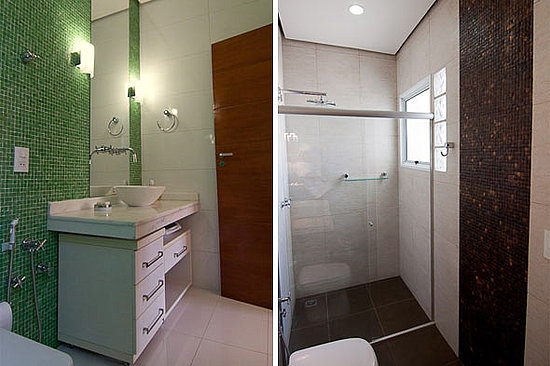 Nature is a crucial element to true Brazilian style. Beyond wood, Brazil has a vast selection of natural Brazilian marbles and granites, so the locals have a great selection of locally-sourced natural materials. Often times, these materials in Brazil are much more inexpensive than man-made materials like Silestone or Corian, which are cheaper and more commonplace here in the US. Deep, black granite is very popular. Another material sometimes used is Brazilian quartzite, a sandstone that is abundant in Brazil. Coconut tiles are frequently used in bathrooms.
Continue reading to hear more about Brazilian design style!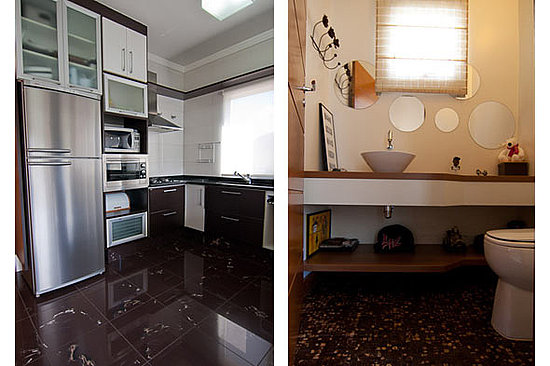 Italian marble is also used, but mostly in high-end residences. The most sought-after marble is called White Thassos, which is all white with almost no veins — and very expensive.
I asked Sampê to direct me to products in shops that he often sees purchased by homeowners. He politely explained, "What we have that is very Brazilian are handcrafted objects of decor that are made from very small, and sometimes home-based stores, that don't have websites. Those kind of surprises you only get to see when you come to Brazil to visit!"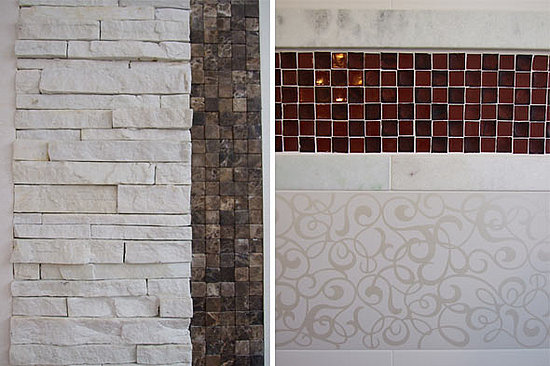 However, he did direct me to some materials manufacturers that are popular in Brazil: Vidrotil, maker of glass mosaic tiles, and Lepri, maker of ceramic tiles.
The Trends
Global is in. "Every day we are getting closer to a global architecture -- that is, the contemporary architecture seen all over the world," says Sampê. "Here, it is still called by most people, 'modern' architecture." He defines it as: Clean, straight lines, cubic-like buildings, fluid spaces, a lot of glass. "White, transparency, concrete, wood and stone are being used very often, inside and out residential projects," he says.
Thanks to the internet, most people now have access to the trends and modern design, whereas previously only the wealthy were abreast on all of the new trends.
In furniture, sofa sectionals are definitely in. Anderson notes that there's a lot of colored glass too — in walls, table tops; black glass table tops are very stylish.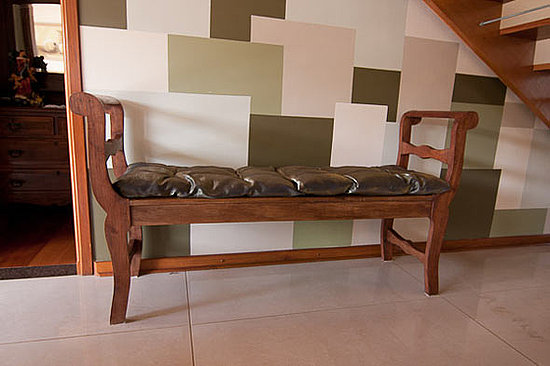 In textiles, linen is popular and floral prints are often seen. "Solely Brazilian, we have some baskets and bowls made from natural fibers — like straw — that are coming back. Some ceramics (vases and bowls) from northern and northeastern region of Brazil too," Sampê says of some of the local trends.
From Brazil to Your Home
Although the world of design is truly shrinking because of the Internet, Sampê explains that true Brazilian style is still very much local. If you happen to be in Brazil, or you need to source some authentic Brazilian furnishings, be sure to check out these companies:
Tok & Stok: "Very popular for the middle-class crowd. Offers a good design/quality balance with reasonable prices."
ETNA: "ETNA is similar to Ikea, with good design, reasonable prices (not as low as Ikea, though) and huge superstores where you can find everything, from furniture, linens, decor, pillows, candles, vases, rugs, lighting, etc."
Artefacto: "Artefacto has beautiful, good quality furniture on the higher end and is expanding internationally."
Saccaro: "Great outdoor furniture."
Brentwood: "Beautiful furniture, with a more sober appeal."
Additionally, Anderson recommends that many great shops can be found in the World Trade Center in São Paulo.
Here are a few more of our favorite ShelterPop posts this week!