A fitting reference for a show about modern day fairy-tale characters, we couldn't take our eyes off of the enchanted forest wallpaper spotted in Once Upon a Time. The print's smokey hues pair perfectly with the pops of chartreuse paint, caramel-colored banquettes, and checkered floors on set.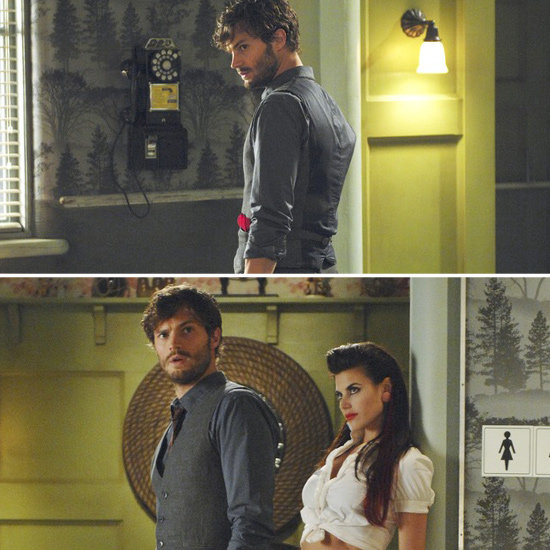 As the episode title references, it's all about the thrill of the hunt, and we were delighted to discover the source of this enchanting woodland print. Hailing from
Graham & Brown
, the
Mirage
wallpaper design comes in five shades ranging from plum to mustard. Usually, I'd skip the neutrals in lieu of more colorful options, but after seeing the fun color combinations on the
Once Upon a Time
set, I think I'm sold on the charcoal!